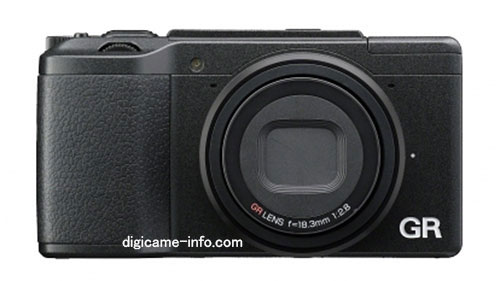 We have already published the Ricoh GR II leaked image few days ago and also told you that camera is expected to arrive this month, now it's major set of specification surfaced today, the sensor will feature better low-light performance compared to its predecessor however the leaked specification doesn't give any details about the resolution or ISO range of the camera…
Take a look at the leaked specification (written in Bold Text) and its detailed analysis below…
The Lens is same as as its predecessor, the camera features fixed focal length lens with a 35mm equivalency, the lens is built with Two aspherical lens elements that minimize aberrations for sharpness.
The image processor is also same as of its predecessor, so we don't have hope for any significant change in the Auto-focus performance and continuous shooting speed of the camera.
Improved auto white balance
Improved high sensitivity noise
Let's hope for the best that the upcoming camera will have significant improvement in the image quality compared to its predecessor.
Wi-Fi and NFC
Smartphone cooperation function
The upcoming camera will going to feature built-in NFC and WiFi, the camera can share its files effortlessly with other smart devices and also you can use/control your camera from a distance via NFC.
The special accessories premium kit that was shipped is available in Limited
We don't have any concrete information at the moment about the sensor of the upcoming camera…. stay with us and we will update you soon as we get any new information.
Like Ricoh GR II Page at Facebook
STAY WITH ON FACEBOOK | TWITTER | GOOGLE+ to get live news + See all Ricoh Rumors 24X7+
src – digicame-info