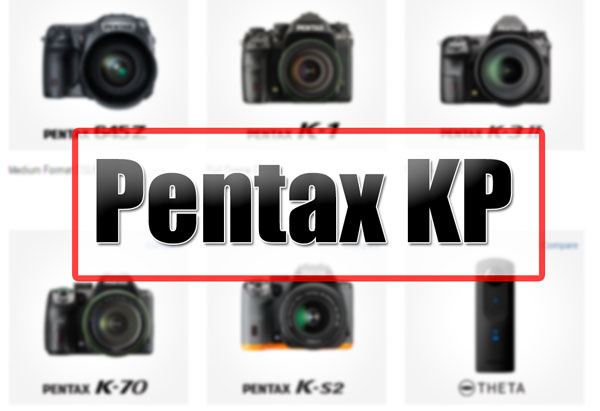 Pentax KP DSLR camera registered at Indonesia certification agency. The Pentax KP is a new name in DSLRs since we haven't seen any version of KP ever before. Although we do have a list of Pentax DSLR that include Pentax k-1 that have a 36MP full frame Sony A7R sensor inside it, Pentax K3 II  and K70 which features 24.35 MP APS-C CMOS Sensor and finally we have Pentax ks2 camera that carry 20.1 MP APS-C CMOS Sensor. So, the Pentax KP name is completely and we do expect the DSLR will carry latest 24MP APS-C sensor from Sony.
Pentax KP at Indonesian certification agency
PENTAX KP
Indonesia POSTEL (95 line)

Company name: Ricoh Imaging Co., Ltd.

Device name: Single lens reflex camera

Country of origin: Philippines

Registration date: January 11, 2017

Before we begin let's take a look at the document service from the Indonesian certification agency the registration date as of January 11 2017. The document clearly indicates Pentax is now fully prepared to announce KP DSLR in next few months.
Pentax KP Sketch Spotted ?
Then Big next thing we got in our hands is a sketch of a sketch of a DSLR camera with external battery attached to it and we do hope the sketch are loudly saying that these are of Pentax KP DSLR with and without external battery grip. The grip attaches with special locking handle and it's bit different from Pentax traditional DSLRs. battery grip.

As you can see in the sketch of the DSLR there is a top LCD display panel as we have seen in Pentax High End DSLR. And we are also able to notice  extensive controls on the top of the camera.
Pentax KP Coming on CP+ Show

CP+ show is actually world premier show for camera and Photo imagine. We are sure that Pentax KP camera is coming on CP+ show at Japan. The Show will held in Japan between Feb 23rd to 26th, 2017.
source nokishita