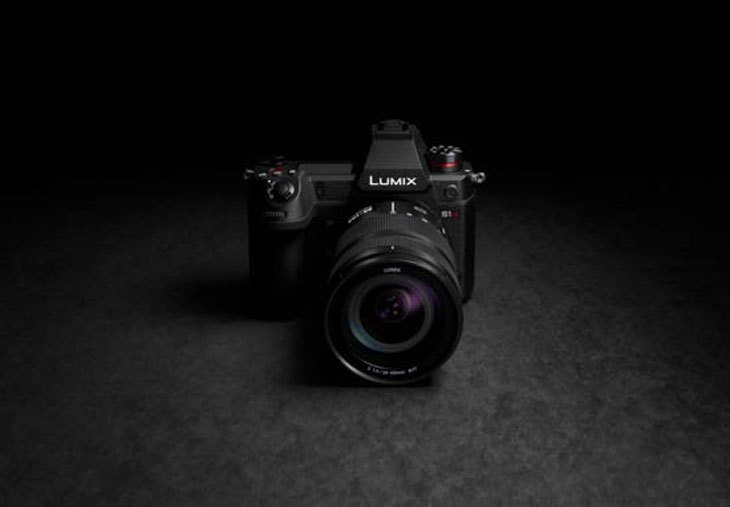 With only one image and very limited details Panasonic completed the development announcement of S1H camera.
This camera is industry first FF Mirrorless camera able to record 6k videos at 24 frames per second internally. So, they are pushing up-limits of camera industry limit to a next level, while recording 6K videos Panasonic uses entire sensor area and it also means you can record unlimited amount of 18MP+ files @ 24fps with the new Panasonic S1H camera.
Panasonic S1H camera is hitting out the limits of video industry.
We were expecting 6k video recording options from Sony A7S III camera, at the same time Sony senior manager also hinted that they are creating a camera beyond someone's expectations. There are several interviews, they clearly tells us that they are creating a 6k consumer level video camera.
18 megapixel stills from Panasonic S1H
Panasonic S1H is also highly capable still camera, since when you are creating a 6k video you are recording 18 megapixel at 24 frames per second. Panasonic S1H camera gives you enormous possibilities to grab the perfect picture which was not what possible with the previous generation of hybrid cameras.
This camera will sure going to help wedding photographers, event shooters to grab a perfect pictures later on while sitting in the editing room.
4K created from oversampled 6k videos
highly detailed 4K video footage from the Panasonic S1H camera at the same time the 4K videos are more stabilized according to Panasonic since they are being oversampled from 6k just like we have in the Sony A7 III, and the Sony A9 camera.
DFD AF System again
The only lag you can find about this camera is DFD AF system which is typically based on contrast based AF system. It do need a good amount of light to lock AF quickly otherwise the AF lag is noticeable.
Before Sony A7S III Announcement
But just before Sony A7 III announcement, Panasonic grabbed all the limelight by doing development announcement their flagship video oriented full frame mirrorless camera which uses the L-mount and capture 6k video at 24 frames per second at the same time the camera also features built-in images stabilization system which was absent in the Panasonic GH 5S camera. probably due to the heat dissipation issue Panasonic engineers at that time we are not able to add the IBIS feature inside the Panasonic GH 5S camera.
Now what about Sony ? We are sure that Sony A7S III camera will have Hybrid AF system with super accurate and fast Eye AF as we have seen inside A7III camera integrated with 6K video recording capability. At the same time Sony will also push low-light limit and this time we do expect they will cross up the ISO 409600 barrier with Sony A7S III.
Canon  should be doing that ? – When we talk about pushing limits
Canon DSLR and Mirrorless camera do not have proper 4K video mode (all suffer from Crop issues and some of them have CDAF AF system in 4K mode). In an interview Canon rep said that they donot want to cannibalize their cinema range of cameras that's why DSLR and Mirrorless have limited video modes.
BTW, I personally think, they should give all they have to consumers without putting any forced limitation, otherwise Sony and Panasonic will Cannibalize Canon Camera division.
Nikon is giving 100% what they have, I don't have any complain about Nikon but they should move fast. Nikon announced Z6 and Z7 camera same time without being worried about Z7 low sales, ( Z6  may kill some sales of Z7 due to affordable price tag and more video centered camera). Based on the latest set of information we have they will be soon announcing new Mirrorless cameras and a DX format mirrorless camera with same Z-mount to retain the versatility of the DSLR era.
What you think about Panasonic S1H announcement do share your thoughts with us.