Panasonic is expected to announce a new camera on May 31. Rumor mills says that it's a L-series related announcement, but we are still waiting for confirmed set of news from trusted sources.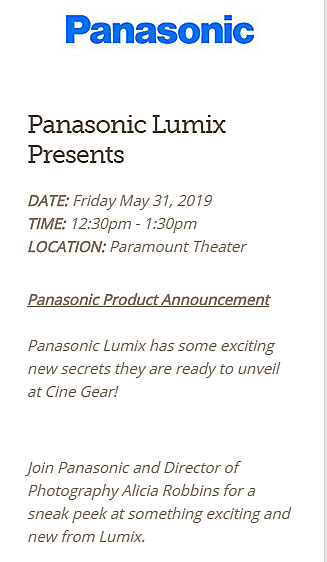 BTW, Panasonic GH6 is also rumored to announce at the end of 2019, let's see what coming up next.
We will update you soon as we get any new information.
Check out Ongoing Featured and Lightning Deals at Amazon.com | Amazon.UK | B&H Store
Follow us on our social pages  FACEBOOK | TWITTER | INSTAGRAM, Or subscribe us via Email or Push Notification You Can also Download our Android App