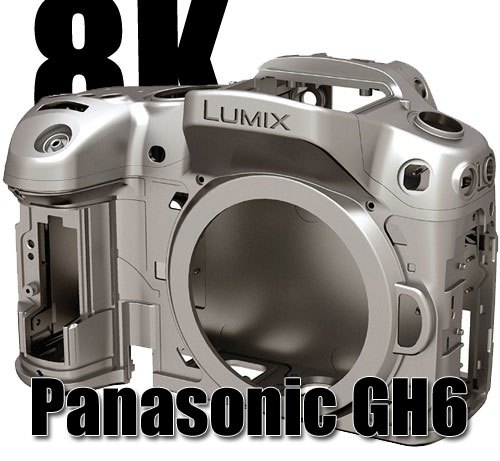 Panasonic GH6 is model will going to feature 6k OR 8k video inside it is a very big question standing in our front just after the announcement of Panasonic GH5 camera.
Past mention
In an article 1 year ago we have published that Panasonic is keeping eye on 8K Video, While announcing Panasonic G7 camera the issued a statement that
"Panasonic announced plans for future 4K and 8K video and photo features, including 4K at 60fps and 120fps, as well as the ability to take 33 megapixel still images from 8K video footage. They say they are planning to have this technology ready for the Tokyo 2020 Olympic games. No further information was given at the time."
If the camera records 8K video that also means you can capture 33 megapixel still images from 8K video footage. So a sensor has to at least 33+ MP.
Panasonic GH6K – Past footprints and future talk
Panasonic announced GH5 development announcement on Photokina 2016. But, the camera officially announced on January 2017, and Panasonic also promised future firmware updates that will expected to be announced on April 2017, to enhance the overall capability of the camera. Having said that, isn't it too early to expect a GH series camera next year ? However, if Panasonic runs on schedule then we will sure see Panasonic GH6 camera on Photokina 2018
KineMax and Red Dragon to soon get serious competitor ?, let's take a look at the trend of camera announcement
Possibility #1
GH1 – 2009
GH2 – 2010
GH3 – 2012
GH4 – 2014
GH5 – 2016 – 4K
GH6 – 2018 – 6K
GH7 – 2020 – 8K
Another Possibility… Panasonic GH6 with 8K
Recent Statement from Panasonic via DCWATCH
In an interview to DC WATCH Panasonic confirmed (translated text from Japanes)
In the speech when GH 5 development was announced with Photokina 2016, I presented the world of 8 K after 4 K as a future image. I think that this will be received in a certain way in normal evolution. However, 8K is 16 times the number of pixels of full HD, and the frame rate also evolves from 60p to 120p so far. Clearly, you can describe a world that human eyes can not pursue.
Panasonic talking confidently to put a 8K mirrorless camera on Market before or after 2020 Olympics, fact of the matter is if we look at the Olympics schedule the we will find the 2020 Olympics opening ceremony is on 24th July 2020 and Closing ceremony is on 9th August 2020.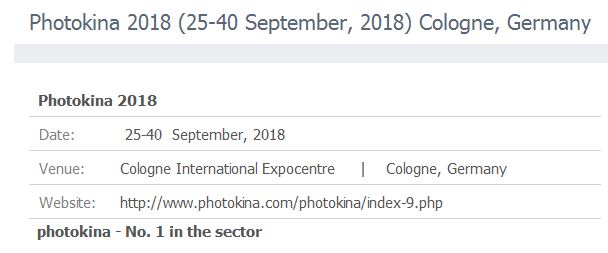 Possibility #2
GH1 – 2009
GH2 – 2010
GH3 – 2012
GH4 – 2014
GH5 – 2016 – 4K
GH6 – 2018 – 8K (development announcement on Photokina)

GH6 – 2019 – 8K (official announcement)

That clearly means Panasonic should announce a camera at the beginning / Q1 of 2020. So, there is a big possibility that Panasonic may skip 6K mirrorless GH series camera and directly announce a 8K capable camera sometime in 2019. Of course, we will see 8K camera development announcement on 2018 Photkina event.