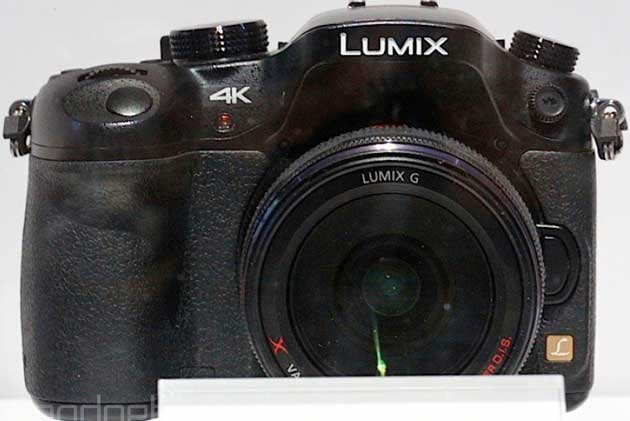 The Panasonic GH 4K camera images captured during CES 2014 show, for sure the upcoming camera will have a new sesnor and advance image processor but above all the images reveal the major core specification of the upcoming GH series mirrorless camera — 4K Video Capture via a M4/3 based body.
The images captured by journalist of engadget, according to them
UHD content can be recorded at 200 Mbps, and output in a full live feed via a mini-HDMI port (thanks to ALL-I Intra mode) to display on a computer or record to a hard drive. Of course, the Micro-Four Thirds shooter can save footage straight to an SDXC card — a UHS Class 3 prototype variant tuned for such a task was on display — though space will run out fairly quickly. There's no word how many megapixels the cam totes, but it will be able to simultaneously snap photos while recording video.
More images after the break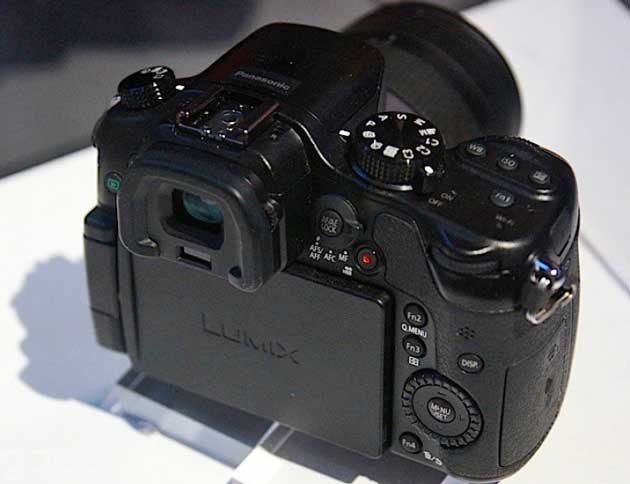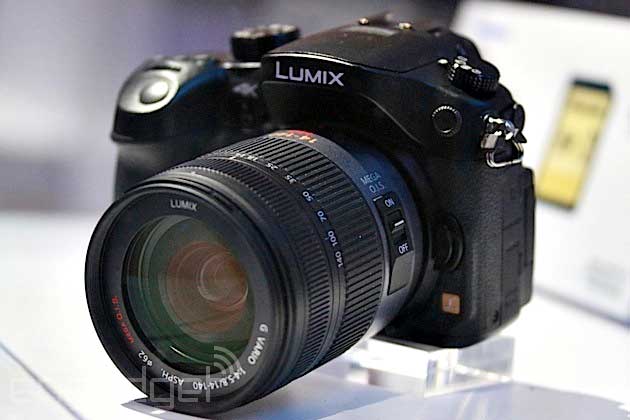 Yes we are amazed to see that how Panasonic is dedicated towards its GH series development and we also want to Canon, Nikon  learn something from these camera makers.
image and news credit – engadget