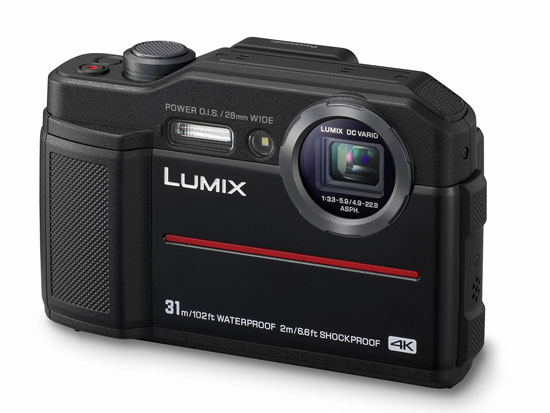 Panasonic today announced the rock solid compact camera Panasonic FT7 / TS that can capture 4K videos and features waterproof body that can be dipped inside water up to 102 feet, the camera is also free proof of up to – 10 degree. And shockproof up to 6.6 foot fall.
Panasonic FT7 / TS7 camera features 20 Megapixel live moss sensor with a 4.6x optical zoom lens, this edition of tough TS 7 camera features live viewfinder, and also features highest in class display resolution of 1040 k, suitable to you you are recorded 4K video with hi details.
On the specification side the camera captures 4K video at 30 frames per second in MP4 format. It also records continuous shooting speed up to 10 frames per second, you can also use the 4K burst features that capture 30 frames per second of 8 megapixels resolution.
The camera can be remotely operated with the help of its Android and IOS app and it also features AC and USB charging.
The price of the camera is $499.99 and will become available from Summer of 2018