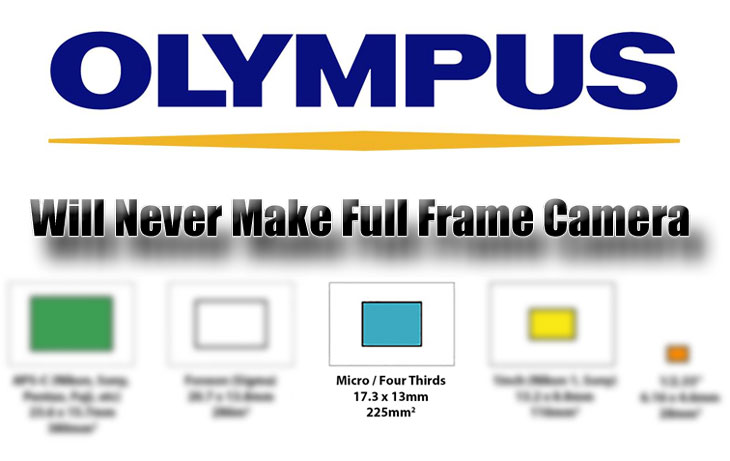 Olympus confirmed in an interview that they will not make any fullframe cameras, they want to keep themselves limited to M4/3 format only. This is not the first time Olympus Representative said they are will not make any FF cameras. But the recent information is coming from Olympus Vice President Sales and Marketing, Olympus America Aki Murata.

Murata-san made the point that those other players are in the process of leaving behind an important and very significant segment, namely people for whom compactness, light weight and ruggedness are supremely important.
So, we are sure Now Olympus will lead the M4/3 camera system with their innovation and dedication. We also believe that Panasonic will now put more attention towards their  SL mount based fullframe Mirrorless cameras and sure give a tough competition to Sony Alpha Fullframe cameras.