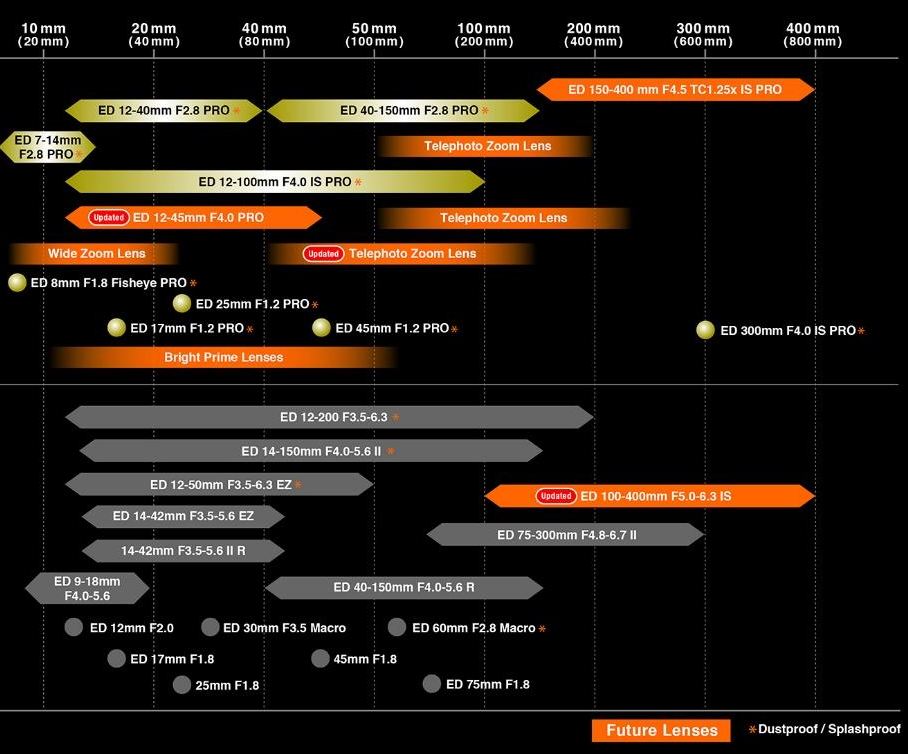 Olympus just published the roadmap of to be announced lenses.
The New Olympus Roadmap confirms announcement of three new Lenses are arriving officially in stores on 2020. Take a look at the list of these lenses.
 ED 12-45mm F4.0 Pro standard zoom lens,
ED 100-400mm F5.0-6.3 IS super-telephoto zoom lens and
ED 150-400mm F4.5 TC1.25x IS PRO lens super-telephoto zoom lens.
Some un-specificed lenses are also on the list. The Details of those lenses will become available in 2020 according to Olympus.
STAY WITH ON FACEBOOK | TWITTER | INSTAGRAM,to get live news + Olympus Rumors 24X7