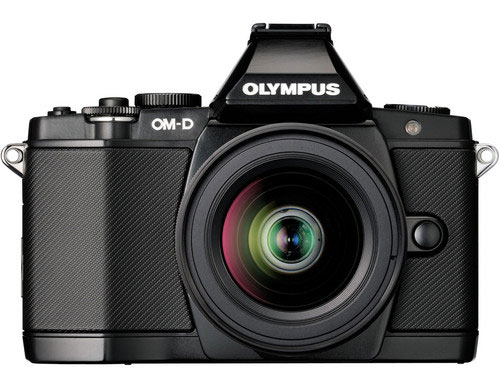 We have selected some of the best lenses for Olympus E-M5 camera, Now the big question is why should you buy high quality or pricey lenses for your E-M5? Since your E-M5 comes with record breaking AF speed. The E-M5 uses FAST AF system (Frequency Acceleration Sensor Technology). The 16 Megapixel M4/3 sensor reads data at a rate of 240 frames-per-second and with the help of advance TruePic VI Image Processor the AF data quickly goes to lens AF motor and finally your lens should be of excellent quality to process the high speed data and acquire the AF as quickly as possible.
We are staring our lens recommendation guide with PRO lenses and later on we have also added Affordable lenses.
PRO LENSES
Best all-rounder PROFESSIONAL Lens – M.Zuiko ED 12-40mm f2.8 PRO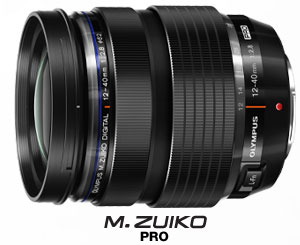 Buy this lens from Amazon || B&H
The 12-40mm is the best ever all-rounder lens made by the Olympus, the lens features high-grade optics,  Constant f2.8 maximum aperture, Dustproof, Splash proof, and Freeze proof construction, "MSC" (movie and still compatible) AF lens drive system ensures fast and quiet auto-focusing – especially important when shooting HD movies
Professional Portrait Lens M.Zuiko 75mm f1.8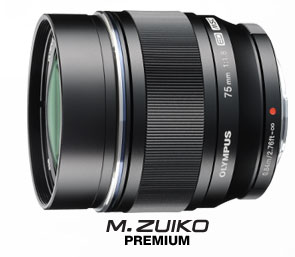 Buy this lens from Amazon || B&H
The 75mm F1.8 is a high-grade portrait lens developed for professional shooters, the lens features very high-quality of optics and composed up-of 10 individual lens elements in 9 groups, including a total of 3 ED lenses and 2 HR lenses. Clear and sharp image quality starts from its largest f1.8 aperture, and a 9 blade aperture unit produces beautiful circular defocusing The lens built with a Movie and Still Compatible AF motor for silent auto focusing, close-up upto 29.5 inches is possible.
Best Wide angle lens – 12mm F2.0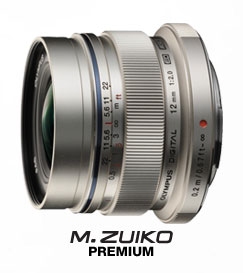 Buy this lens from Amazon | B&H
Yes 12mm F2.0 is better than the M.Zuiko ED 9-18mm f4.0-5.6 lens, The 12mm supports F2.0 aperture range due to improved optics you get sharp results with better color and contrast.
The lens also features "Silent focusing technology" that will help you to record still and video shooting.
AFFORDABLE LENSES
Affordable Zoom Lens for Olympus E-M10 75-300mm f4.8-6.7 II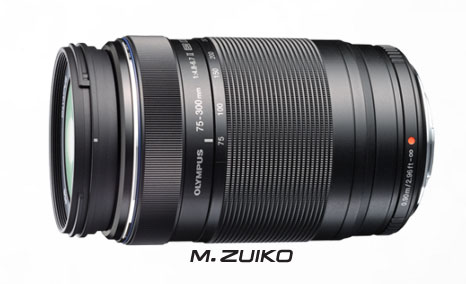 Buy this lens from Amazon || B&H
The only zoom lens available for the 75-300mm is the best compact and affordable zoom lens for your Olympus E-M10 mirrorless camera, the lens covers a long zoom range and comes at a affordable price point., on of the most important feature of Olympus 75-300mm lens is it features  ZERO (Zuiko Extra-low Reflection Optical) lens coating,  ensuring high imaging performance even under unfavorable conditions, for example when you have strong backlight behind your subject.
Affordable Portrait Lens – M.Zuiko 45mm f1.8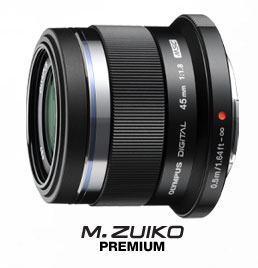 Buy this lens from Amazon || B&H
The 45mm F1.8 Lens allow you to create a bit more smooth and creamy background compared to your 14-42mm kit zoom lens, the lens also features silent AF system that perfect for Video and Still shooting.
 M.Zuiko ED 60mm f2.8 Macro
The only Macro lens made by Olympus for its mirrorless camera, the lens features closest focusing distance of 7.4 inch and has capability to capture subjects in 1:1 proportion, the lens is made up with  13 lens elements in 10 groups, the lens is composed with ED (Extra-low Dispersion), HR (High Refractive index) and E-HR (Extra-High Refractive index) elements to completely eliminate the chromatic aberrations that can be noticeable with telephoto macro lenses.
The lens is compatible with Macro ring flash and also features MSC (Movie & Still Compatible) mechanism, which is based on a floating-type inner focusing system with three drive systems resulting in no change in the overall lens length during autofocusing.