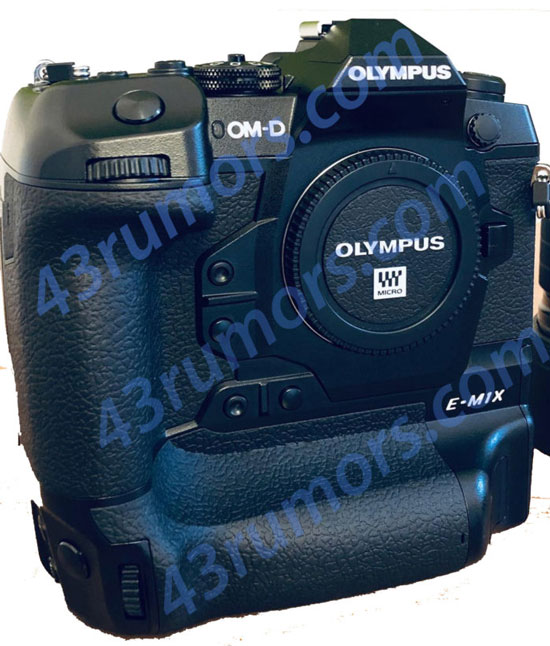 Finally the first set of leaked images of the upcoming Olympus E-M1X camera surfaced over the web and camera look damn big. We can't comment about the authenticity of the leaked images since the set of images are not coming from any authentic source. So, just take a look at the images and enjoy and do share your thought with us
We have already shared a lot of information related to the upcoming Olympus E-M1X. latest information suggest that we have published on December 6 2018, the upcoming Olympus E-M1X camera will going to use artificially intelligent auto focusing system. This is the first time that a micro four third camera is using a high level of AI system and that will sure going to help sports shooters to track high-speed subjects.
Olympus E-M1X Leaked Specification
Sensor: 20MP
Frame rate: 18fps
7.5+ EV stabilization
Faster image processing – approx 2x faster than the E-m1X
Autofocus: Adaptive and expandable focal points. Two examples. If you are shooting a person, then shift to shooting a car, the number of focal points will automatically
expand. If you are shooting a basketball player, you will get a vertical series of 5 focal points.
Body Size: 144.37 x 146.765 x 75.345mm (body with a built in vertical grip)
High Res: Can shoot handheld High Resolution images (around 80MP) at 1/60s
Photography focus: Sports and Wildlife shooters
Same batteries as E-M1 Mk II
Larger EVF
Launch: January 2019 along 

"2 tele zooms, 1 wide angle zoom. speedlight. zuiko binoculars"

Availability: February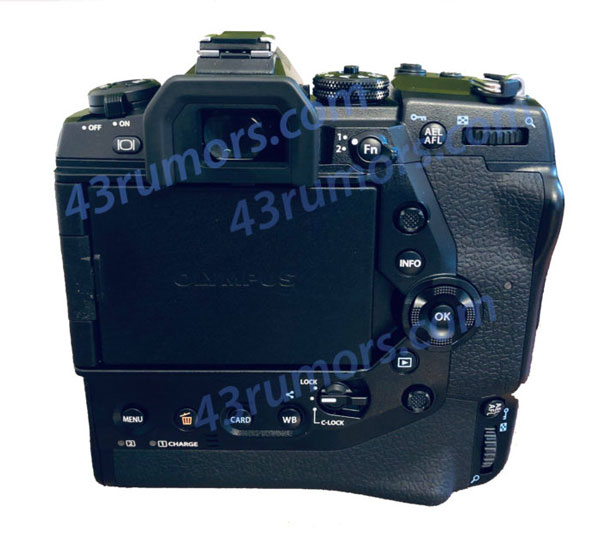 The only thing we don't like about this camera is its high price tag, according to the rumors upcoming camera will going to be priced somewhere around $3000. Which is really too excessive if you're going to compare it with the existing mirrorless system solutions offered by other other companies, and yes I am talking about Sony which gives you excellent mirrorless FF camera under $1000…OLY should keep the price of the upcoming Olympus E-M1X camera somewhere around $2000 or less than that to look more feasible in the competition.
Olympus E-M1X camera is rumored to arrive in January 2019 and the shipping of the camera will start from February 2019. We will update you soon as we collect more information related to the upcoming camera. We are also waiting for trusted Japanese sources to leak out some authentic set of information and clear images of the upcoming Olympus E-M1X flagship mirrorless M4/3 camera.
Follow Olympus Users Group at Facebook
.Follow us on our social pages  FACEBOOK | TWITTER | INSTAGRAM to get live news + Olympus Rumors 24X
news and image source – 43rumors