Olympus E-M1 first HIGH ISO test surfaced over the web, both the camera out-put set at JPG, NR OFF.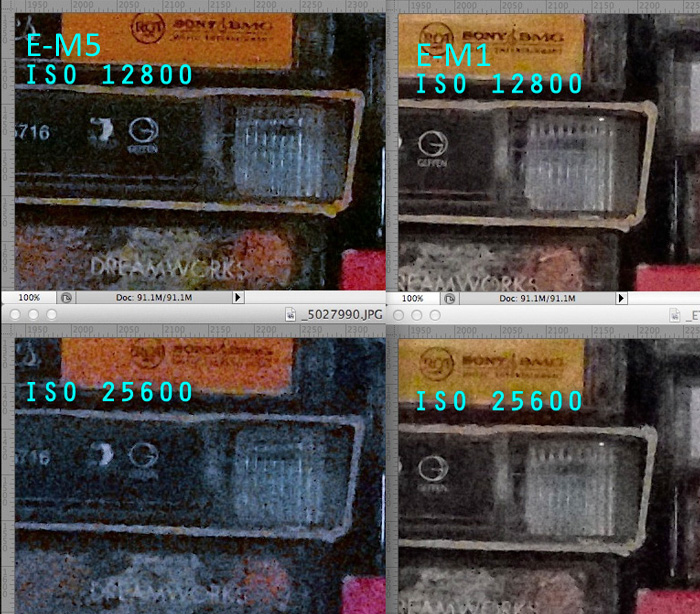 Image credit Ming Thein
UPDATE: Its a JPG comparison only (not RAW), but based on the image samples we can clearly see the color tones of both the camera are different, the E-M1 preserving bit more details compared to E-M5. But we  Don't see any significant improvement in E-M1 compared to E-M5 during High ISO test.