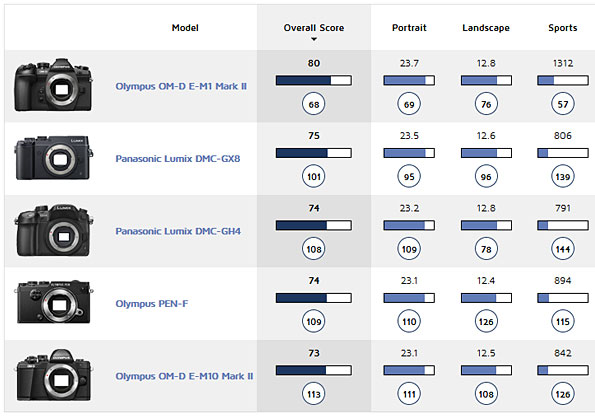 DXO Mark tested out Olympus E-M1 Mark II camera and it topped the chart of test scores and become the #1 4/3 format camera ever tested at DXOLAB.
The lowlight performance of the E-M1 Mark II camer even crossed out the Sony made IMX269 sensor score that is being used inside in Panasonic GX8 camera. The Low light performance of the camera is as good as Nikon D500 camera and way better then Canon 80D is we believe the test scores of the LAB.
Olympus E-1 Mark II vs. Sony A6500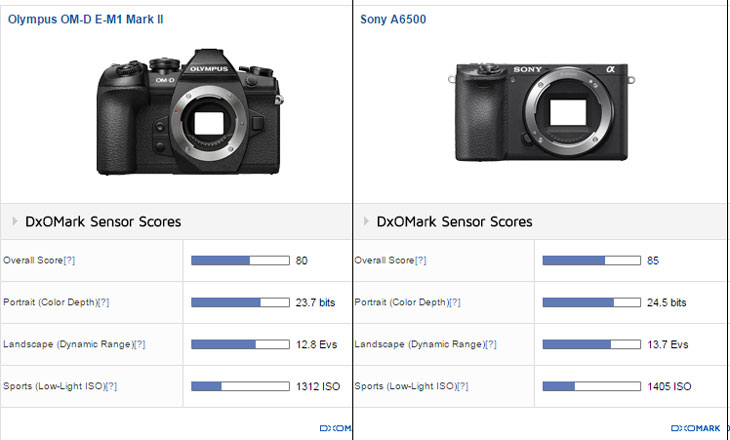 While comparing with Sony A6500 the scores of the E-M1 Mark II camera look bit inferior to the A6500 camera. But, still the test score of the E-M1 II looks very promising.
Olympus E-1 Mark II vs. Canon 7D Mark II
Olympus E-M ark II camera showing a big difference in test scores when compared with 7D Mark II camera. Despite of having a smaller sensor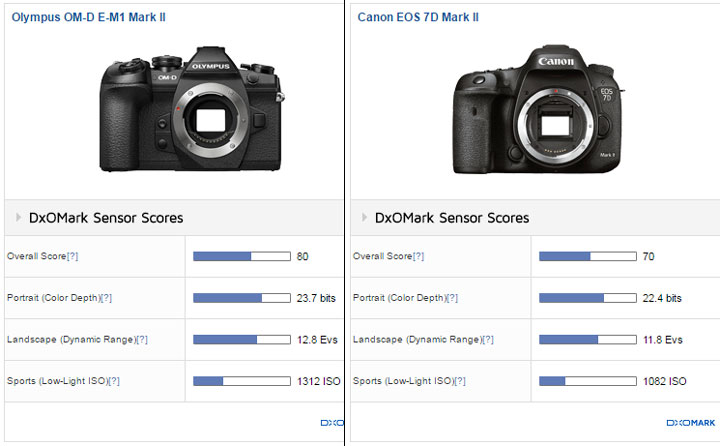 While many Canon users complain DXO give biased results when they test a Canon camera, but Canon itself never issued a statement related to that. It's also true that DXO Mark test results are used today by many comparison engines worldwide. Hence, they have a big impact on overall camera sales worldwide.
and a final look with Nikon D500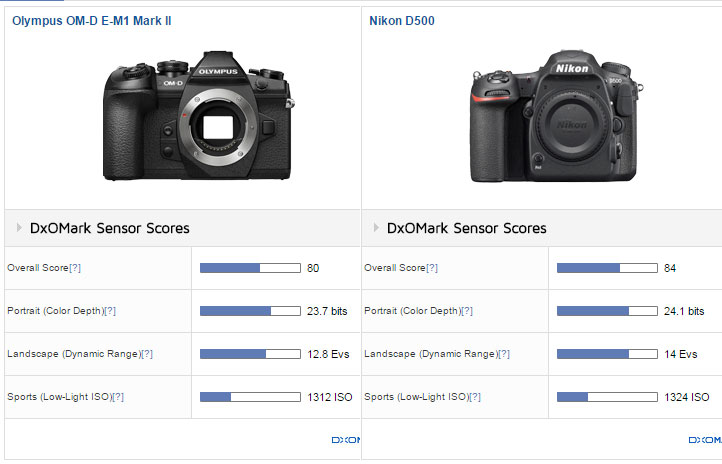 Olympus E-M1 mark II test scores are very close to Nikon D500 DSLR. It's true that Olympus set's up a new standard of 4/3 format sensor.
Get Olympus E-M1 Mark II   B&H  | Amazon.com
Source DXOMarkLab