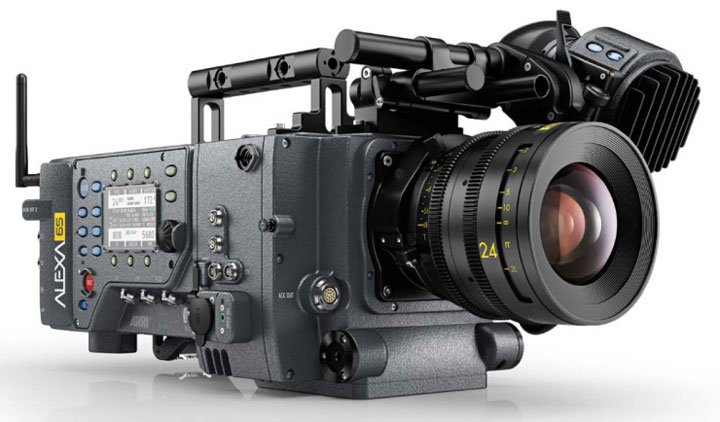 Now 4K is old and 6.5K wave is started by newly announced ALEXA 65, the ALEXA 65 features newly developed A3X CMOS sensor inside it which is made up of three sensors with a total imaging area of 54.12mm x 25.59mm, the sensor gives you a recordable resolution of 6560 x 3102 pixels, with a dynamic range of more than 14 stops.
ALEXA 65 Major Features
65mm Digital Cinema Camera
ARRI A3X CMOS sensor
5-perf 65mm (full camera aperture)
6560 x 3102 resolution (maximum recordable)
54.12 x 25.58 mm Sensor size (active image area)
Weight: 10.5 kg / 23.2 lb
ARRI XPL Mount (64mm diameter)
200 – 3200 ISO. Base is 800 ISO
Dynamic Range: >14 stops
Uncompressed ARRIRAW
LDS metadata
Electronic Shutter 5° – 358°, adjustable in 1/10° increments
0.75 to 27 fps (upgrade to 60 fps planned for early 2015)
ARRI also has huge set of rehoused Hasselblad lenses — those includes 8 primes ranging from 24 to 300mm and a 50-110mm zoom. The price and availability information is not know yet, we will update you soon as we get any new info.
ALEXA 65 vs Fullframe Sensor – sensor size comparison of recently announced tailored made ALEXA 65 sensor and standard Fullframe sensor.