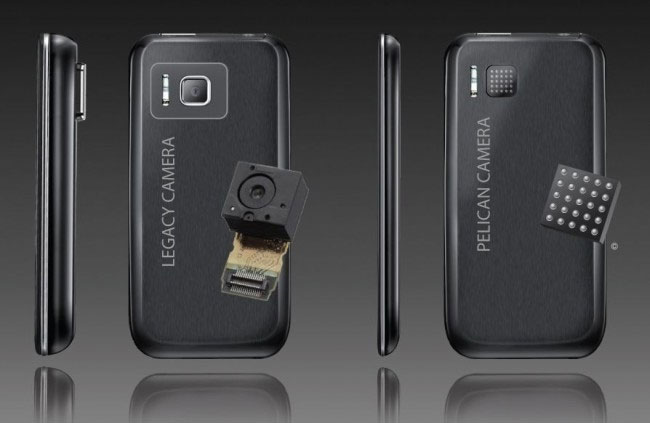 This is not a Rumor, Pelican Imaging company developed 16-lens array camera modules for handsets few months ago, Now according to latest news coming from different sources, Nokia investing in Pelican Imaging company and plans to introduced 16-lens array windows phone coming in 2014.
The Camera works in a 4 x 4 grid, each of which has its own small sensor dedicated to one of the red, green and blue colours that make up a digital colour image. Once the image is capture the smartphone image processor re-assemble everything into one piece of information.
With Nokia 16-lens array camera phone image noise can be reduce by offsetting one layer against another, users can re-focus the picture after taking it, just like a Lytro camera.
We will update you soon as we get any new information.
About Pelican Imaging – Pelican Imaging has developed a revolutionary new array camera for mobile devices, providing depth at every pixel. Focus on any subject, change focus (even on multiple subjects) after you take the photo, capture linear measurements, scale and segment your images, change backgrounds, and apply filters, all from any device.