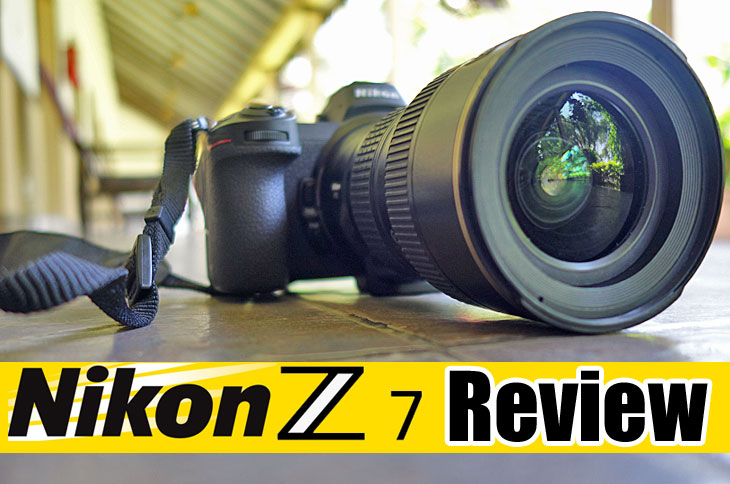 Buy Nikon camera from B&H | Amazon.com
Nikon z7 is Nikon first high resolution full frame mirrorless camera. It's somehow look similar to Nikon D850 DSLR when we are talking about resolution but at the same time it is far more different. Nikon z7 mirrorless camera you are having a blazing fast continuous shooting speed all the time either you are creating a still images or recording a video. We will be discussing more details about the camera but before we move forward have a look at the major Core specifications of the camera
Nikon Z7 Major Core Specification
45.7MP FX-Format BSI CMOS Sensor
EXPEED 6 Image Processing Engine
UHD 4K30 Video; N-Log & 10-Bit HDMI Out
493-Point Phase-Detect AF System
Built-In 5-Axis Vibration Reduction
0.80x 3.6m-Dot EVF with NIKKOR Optics
3.2″ 2.1m-Dot Tilting Touchscreen LCD
9 fps Continuous Shooting; ISO 64-25600
Top-Panel Dot-Matrix OLED; XQD Card Slot
New Sensor: Well many people say the Nikon z7 camera is somehow similar to the Nikon D850 DSLR, and even some of the people say that it's using the same sensor of the Nikon D850 camera. But it's kind of a logical thing to understand without any explanation that it carries hybrid autofocus in sensor, a completely redesigned sensor made specifically for Nikon mirrorless system.
One of the most important thing that you will going to notice once you get hands on the camera, the camera features built-in 5 Axis image stabilization system. And you get 3 Axis image stabilization support when you are using the old at Mount lenses with your Nikon z7 camera. No just imagine the situation, If you are using the 50 mm f 1.4 lens other 35 mm Prime lens with you Nikon z7 camera you're getting built in image stabilization support and that's a really a great thing to have when you are working on a low light or shooting a event, the built-in image stabilization mechanism inside the Nikon z7 opens up a new dimension of photography where you can use upto 5 stop slow shutter speed without any worry.
Nikon initially announced 3 set of Mirrorless lenses along with the camera, those lenses include a ultra-compact 24 to 70 mm F4 lens, 35 mm f 1.8 lens and 50 mm f 1.8 lens. Although if you are a long time Nikon user and have a Army of F Mount lenses, then this camera is a real surprise for you. Because it adapts the Nikon F Mount lenses with the help of Nikon FTZ adapter so beautifully, that you won't going to notice any auto-focusing issues with the Nikon previous generation of lenses. Nikon Z7 mirrorless camera auto focusing system work very effectively and it uses all its 493 AF points, even if you are using the F Mount lenses with the help of Nikon FTZ adapter.
let's talk about the High ISO range of the camera, the ISO range of the Nikon z7 mirrorless camera it starts from ISO 32 and goes up to 102400. And in a standard mode you are getting base ISO from ISO 64 and goes up to 25600. Also keep in mind the camera have the smallest Flange distance in the industry of 16 mm, at the same time the largest Mount diameter of 55mm. By keeping these two things in mind you also have to remember Nikon do not have any optical low pass filter, so you are getting enormous amount details when you are using the Nikon z7 mirrorless camera.
So don't think that Nikon z7 is just a Nikon D850 camera without a mirror, it do carry a lot of enhanced Core specification that Nikon exclusively developed for their mirrorless system cameras.
Now we have talked about the introduction of Nikon z7 mirrorless camera now let's talk about its build quality and handling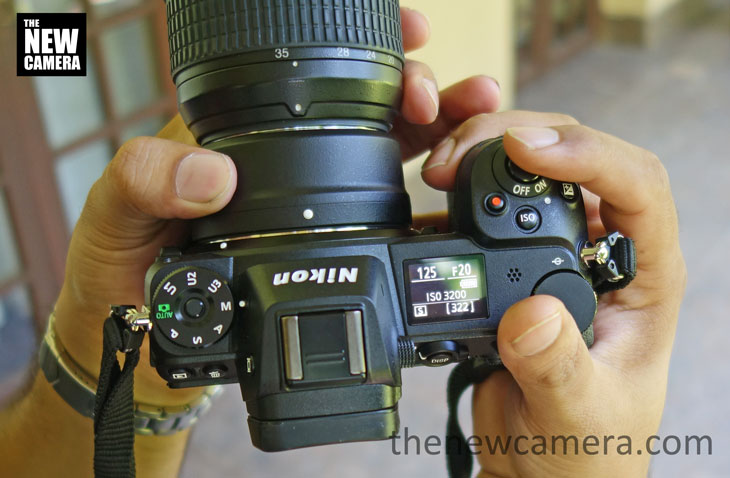 Build and Handling
Now it's a Nikon camera, and you have to understand the thing that Nikon z7 hand grip is just awesome. They have designed it so beautifully that it feels very comfortable in hand. If you have used Sony A7 series camera then you may feel bit uncomfortable due to small grip they have, while holding Nikon Z7 Mirrorless camera you will give you a feeling that your'e holding a DSLR instead of a Mirrrorless camera.
The design of the camera is very compact and it make it a bit easy to carry with you when compared to big and bulky dslrs. The 24 to 70 kit lens when paired up with the Nikon Z7 mirrorless camera make it a compact system.
Nikon really work hard to impress the long time DSLR users with optical viewfinder. And this electronic viewfinder of the Nikon z7 mirrorless camera will going to impress you for sure even if you are a user of the professional FX format optical viewfinder user, the viewfinder features 3.69 million dot display and refresh rate of 100 frames per second.
The full touch display is screen off the camera offers fast operational speed, however the display isn't fully vari-angle, so you have to use external display while creating self videos.
The physical controls of the camera are placed carefully in the same position where you have used in Nikon FX  DSLRs. So, if you are a long time Nikon FX DSLR users, then your hands will know the major control of your Nikon z7 camera because there is nothing new literally.
Lens ring function is something that we have seen in the Samsung NX series lenses. Right now, the ring actually provides you manual focus override over the existing autofocus function. But, in future models we will sure going to have a bit more control in the lens ring apart from manual focus override.
Single card slot, really a very big issue ?

Things i Look before getting a new camera is Image quality, AutoFocus Performance and Video.  There are group of a photographers who are not happy with the single card slot, and of course if you're a photojournalist you should have a camera that provides to external backup while you're doing a project or extra space.
But at the same time, most of us who used film camera which allows us to have only 36 frames in a single role, so if someone talks in front of me about the issue of double or single card slot then it really doesn't matters to me. If a camera have a double card slot then its really good to have, and if it don't have then it's really not a big issue to me.
Having extra battery pack with Nikon z7 camera
And yes you should have extra battery pack with Nikon said 7 mirrorless camera, because the Nikon z7 mirrorless camera gives you 300 shots per charge. So, if you are still Shooter or a videographer you need to have few extra battery packs and memory cards with you.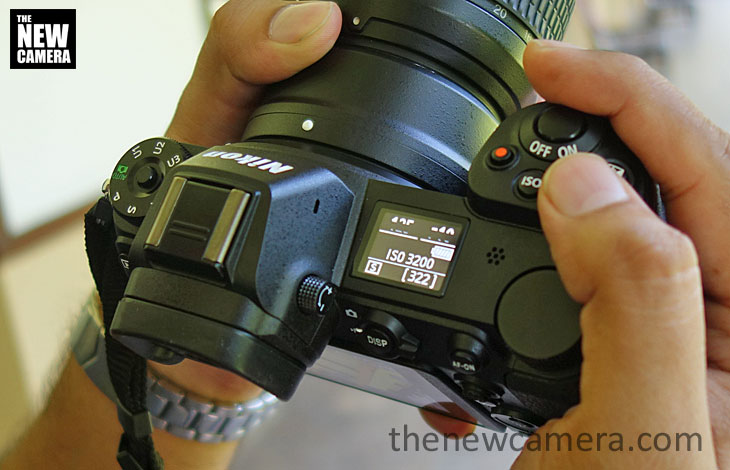 Performance of the Nikon z7 mirrorless camera
Starting from the autofocus performance: Earlier in DSLR days, we have to keep in mind that there are two autofocusing system exist parallelly. The first one is the contrast based and the other one is a phase detect autofocusing system. So, if you have used the Nikon D850 DSLR or even the entry level once there was entirely different setup for contrast based auto focusing system as well as phase detect auto focusing system you have to set them separately.
but in Nikon z7 mirrorless camera the scene is entirely different, literally the auto focusing system has become more efficient, accurate and more fast. At the same time the hassle of setting up the contrast based auto focusing system and the Phase detect auto focusing system is now gone, there is only one auto focusing system exist in Nikon mirrorless systems and you have to set them via the I button on the rear side of the camera.
The Live view AF shooting speed and Video AF speed improved dramatically, compared to Nikon DSLRs
the first advantage you will going to notice after having the camera in your hand, is the blazing fast auto focusing system. either you are capturing a still image or your using a live you display or you are creating a video whatever you want to do, you always get support of the 493 auto focusing points inside the camera.
499 AF point works all the time despite of type of lenses you are using
One of the biggest advantage of having a FTZ Mount adapter is all your Nikon F Mount lenses work very smoothly with the recently announced Nikon Z series mirrorless cameras. And you won't find any issue in utilizing the auto focusing system of the recently announced mirrorless camera with your old Nikon f Mount lenses.
The touchscreen as well as the joysticks helps you a lot for selecting your desired auto focusing points. the joystick as well as the touch screen can be used to jump between the faces you want to track, and with the help of autofocus box you can specify the subject you want to track.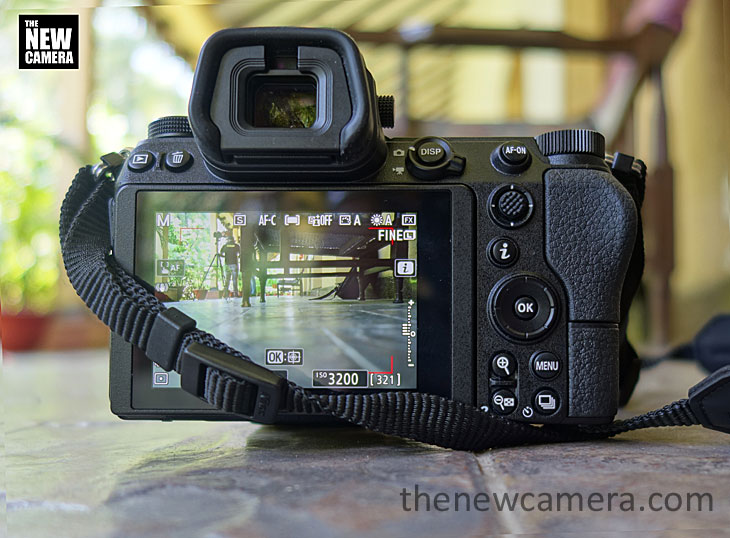 Image quality of Nikon z7 mirrorless camera
The image quality of Nikon z7 mirrorless camera will become the major selling point of the camera. The 45.7 megapixel sensor is redesigned sensor, coming out from the Nikon D850 DSLR. So you cannot expect a much different performance from Nikon D 850 DSLR camera.
you can get very clean images of to ISO 3200, and images coming out at ISO 6400 is also very usable.
One of the most important thing that Nikon z7 do not have any optical low pass filter as of the Nikon DSLR. So you are getting enormous amount of details within 45.7 megapixel every time you click a shot.
Better noise control then Sony A7R Mark III camera
Well it's better to believe in lab test reports and especially when it is coming out from the Digital Photography review website. surprisingly despite of having one stop low ISO range compared to the Sony A7 R3 camera, the Nikon z7 mirrorless Camera ISO performance is bit better compared to the Sony 7R III at highest ISO range is specifically the difference start from ISO 12800 and onwards.
5 Axis image stabilization system
Well I have used in Nikon FTZ Mount adaptor with my Prime lenses and believe me the excitement Doubles when you know the camera now support 3 Axis image stabilization system with Nikon f Mount lenses and 5 Axis image stabilization support when you are using a Nikon S line of lenses / Z Mount lenses.
So it's a really great add on to have built-in image stabilization system with your camera. And like I always say it took Sony three generations to add built-in image stabilization system inside their camera but in the first generation of Nikon mirrorless full frame system cameras we are having it and that's a really appreciable.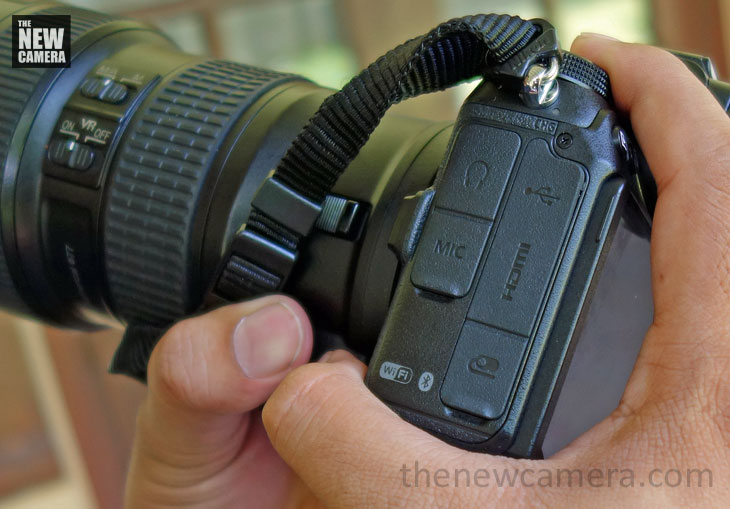 Nikon Z7 video
Nikon Z7 is giving you 10 bit video output via the HDMI port of the camera, and that should be probably coming with the next generation of Sony A7 S camera (Sony A7S III rumored to have 10Bit output). Since as we all know the Sony A7 3, Sony A7R 3 are limited to 8 bit modes, none of them have 10 bit option.
Fast phase detect focusing all the time when you are creating full HD or 4K videos. And it's worth to mention that you are not having any crops you while you are creating your videos.
Improvement in the rolling shutter effect due to 17Ms faster readout speed. Although I don't care too much about it, but it's nice to see improvement in those areas.
The camera can now also shoot 1080p footage at up to 120 frames per second, allowing slow-motion footage if played back at 24p. A nice option to grab out slow mo videos.
Lot of improvement made apart from faster sensor readout when compared to Nikon D850 camera In video mode too. Now you can use Focus Peaking in 4K Recording mode which was absent in Nikon D850. A "Mid-range Sharpening" option is also added in Nikon Z7 camera. Now Nikon Z7 is also capable to do vignetting correction, diffraction compensation and auto distortion control in Video modes.
Single Memory Card Slot
Single Card slot is a bit issue when you are pro-shooter, When I capture any important event with a Nikon D850 camera I select Backup (each picture is recorded to both the primary and secondary card). It's a bit safe to have a extra copy of your work instead of selecting Overflow option. So, I just hope Nikon will address this issue in future generation of Nikon Z7 camera.
Display Screen
The camera features class leading display screen,  3.2″ 2.1m-Dot Tilting Touchscreen LCD. One of the best Touch display screen with excellent details, even very usable in sunny situation. But, I am not only photographer, I am a youtuber also, so I look for Fully tiltable or variangle display screen in any camera.  Without having fully titlable screens we have to use external display monitors and eliminates the possibilities of handheld blogging.
Verdict
I am really impressed with the new Nikon Z7 Autofocus performance in Still and Video mode, the level of details in images and noise control in best in its class. Video Capabilities dramatically improve when compared to DSLRs contrast based AF systems. Now with Nikon Z7 you Hybrid AF support and a option to get 10 Bit videos via HDMI port. Having a single card slot isn't a big issue for me. Highly recommended FullFrame Mirrorless camera
Pros
Cons

DSLR like Handling
Class leading Image quality
In -body image stabilization now works with Nikon FX formats Prime lenses also.
Best of class viewfinder
4K 30p, N-Log and 10Bit Video output

Single Card Slot
Fully Tiltable / Vari-angle Screen
Highly Recommended Professional Mirrorless Camera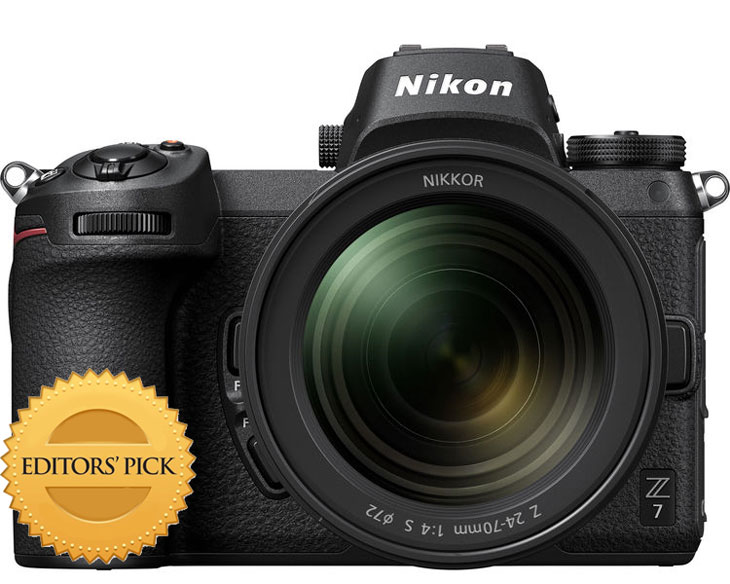 Buy Nikon camera from B&H | Amazon.com