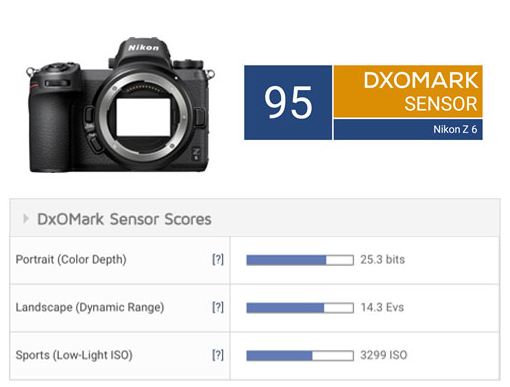 Buy Nikon Z6 camera from B&H | Amazon.com
Finally Nikon Z6 camera reached at Nikon Z6 DXO Mark Lab, the Nikon Z6 is the best camera in Nikon with 24MP APS-C Sensor in Nikon line-up. As you can see the Nikon Z6 camera is sitting just below the Sony A7 III camera in ranking.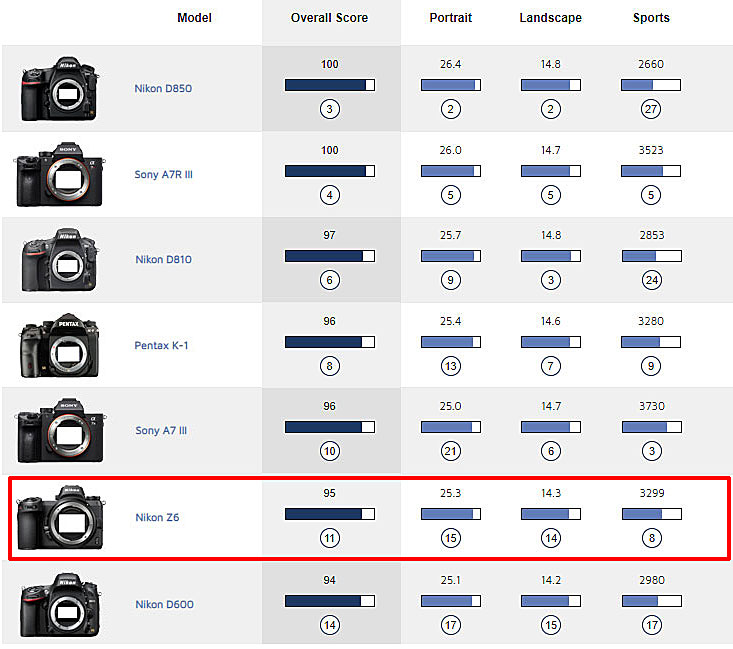 Take a look what DXO Mark lab reviewers said about test
With the introduction of the mirrorless Z 6, Nikon has adopted one of the best-performing full-frame 24 MP BSI-CMOS sensors. At base ISO, it has very good color and a wide dynamic range; additionally, the sensor has outstanding dynamic range at mid-ISO settings, and has particularly good low-light performance at high ISOs.
Also see specification comparison review between Nikon Z6 vs Sony A7 III
Follow the Nikon Z6 Facebook Page | Nikon Z7 Facebook Page
Subscribe thenewcamera YOUTUBE channel Stay with us on FACEBOOK | TWITTER | GOOGLE+  to get live news + rumors 24X7