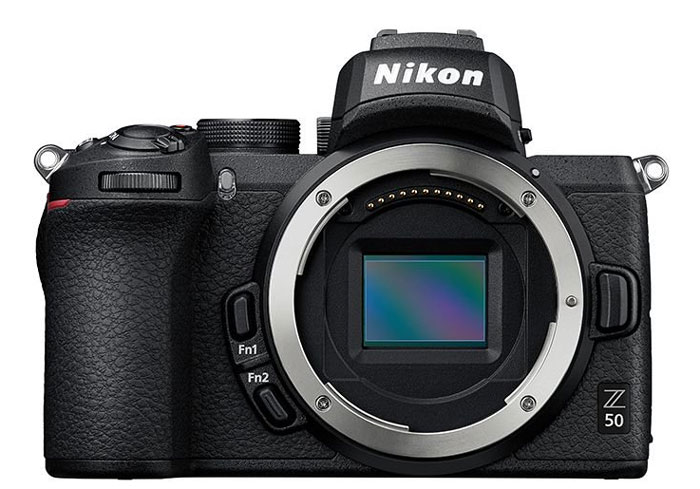 A quick comparison between Nikon Z50 vs Canon EOS M6 Mark II vs Sony A6400 vs Fuji X-T30, we should always remember that it's Nikon first generation of APS-C Mirrorless camera compared to Canon 2nd generation, Fuji 3rd and Sony 4th. So, Nikon is brand new in APS-C Mirrorless segment.
But, fact of the matter is if you are a Nikon DX format users with bunch of lenses. Then, Nikon Z50 camera opens up endless opportunity to use DX format lenses. So, its a must buy camera for existing DX pro camera users.
Now, in Asian region Nikon and Canon are the only two camera makers  who have maximum service points and they do quick response to camera issues. So it's better to invest in Canon or Nikon if ur in Asian region, specifically India.
Nikon Z50 vs Canon EOS M6 Mark II vs Sony A6400 vs Fuji X-T30
Nikon Z50
Canon EOS M6
Mark II
Sony a6400
FujiFilm
X-T30
Pixel count
21MP
32MP
24MP
26MP
Sensor size
APS-C
(369mm2)
APS-C
(332mm2)
APS-C
(367mm2)
APS-C
(367mm2)
Image stabilization
Lens only
(+ digital in video)
Lens only
(+ digital in video)
Lens only
(+ digital in video)
Lens only
(+ digital in video)
Max frame rate
11 fps
5 fps (with LV)
14 fps @ 31MP
(30 fps Raw bursts @ 31MP)
11 fps
8 fps (with LV)
20 fps (e-shutter)
8 fps (mech)
EVF res. (mag)
2.36M-dot (0.68x)
Optional
2.36M-dot
(unspecified)
2.36M-dot
(0.71x)
2.36M-dot
(0.62x)
Sync Speed
1/200
1/200
1/160
1/180
Video rate
UHD/30p or 24p
UHD/30p
UHD/30p or 24p
UHD/30p or 24p
Video crop
1.5x
Full width (binned)
Full width 24p
1.2x crop 30p
Full width (o/sampled)
Log capture
No
('Flat' profile 8-bit)
No
S-Log 2 / 3, 'HLG' (8-bit)
F-Log
(8-bit internal)
(10-bit HDMI)
Mic Socket
Yes
Yes
Yes
Yes (2.5mm)
Headphone socket
No
No
No
Via USB 3.0
adapter
CIPA Battery rating (LCD/EVF)
320 / 280
305 / 250
410 / 360
380 /
Dimensions
127 x 94 x 60mm
120 x 70 x 49mm
120 x 67 x 60mm
118 x 83mm x 47mm
Weight
450g
(15.9 oz)
398g
(14.0 oz)
403g
(14.3 oz)
383g
(13.5 oz)
MSRP
(With kit zoom)
$1000
(16-50mm F3.5-6.3 VR)
$1100
(15-45mm F3.5-6.3 IS + EVF)
$1000
(16-50 F3.5-5.6 OSS)
$1000
(15-45mm F3.5-5.6 OIS)
Get your Nikon Z50 camera from B&H Store
Get Canon EOS M6 Mark II Camera from Amazon.com |  B&H.com