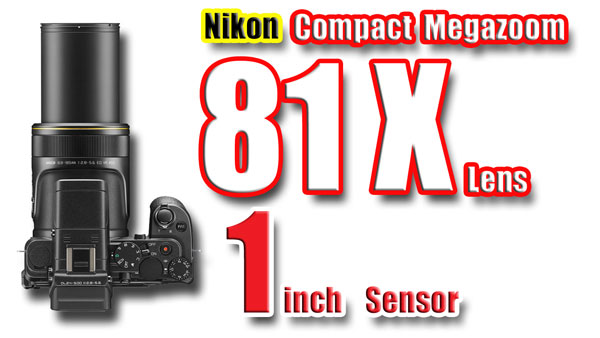 Yes it;s true that Nikon is working on 1 inch sensor camera with 81X optical zoom. Till now only Nikon is the camera maker to offer compact camera Nikon P900 with 83X optical zoom.  But as we all know that Nikon P900 uses 1/2.3″ CMOS  sensor and it doesn't qualify the Gear list of most of professional shooters.
If Nikon announces such product in near future with Latest 1 inch sensor and 81X optical zoom will sure create a Bang on market.
Take a look at the patent details below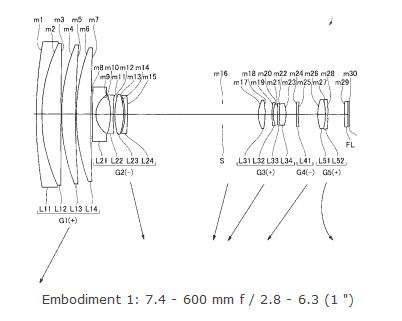 Patent: 2016-156901
Published on September 1st, 2016
Filed on February 24th, 2015
Zoom ratio: 75.5x
f: 7.70 – 67.58 – 581.59 (focal length)
Fno: 2.75 – 5.02 – 6.44 (aperture)
2ω 92.58 13.446 1.5466 (angle of view)
BF: 1.00 – 1.00 – 1.00 (backfocus)
TL: 210.44 – 273.47 – 321.86 (total lens length)
Inner focus (between the 4th and 5th group)
Vibration Reduction (3rd group)
Today's world 1″ sensor based compacts are limited to MAX 25X optical zoom. Sony RX10 III, Canon G3X both features 25X optical zoom whereas Panasonic FZ2500 limited to 20X optical zoom and Nikon DL 24-500mm remains limited to 21X optical Zoom.
Take a look at more Nikon Patent.
Source – egami