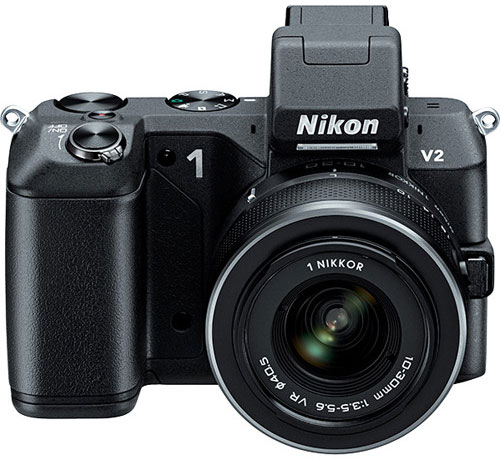 Buy Nikon V2 at B&H Store
As we have said earlier that Nikon is ready to announce its V2 camera on October 24 and Nikon Finally announced its V2 mirrorless camera with a new sensor and latest EXPEED 3A image-processing engine, the new camera also include electronic viewfinder (EVF) and built in flash.
The Nikon V2 losses the slim shape and comes with big handgrip and in-built flash and EVF, the upgraded sensor combined with the blazing fast Advance Hybrid AF system allows users to shoot up to 15 frames-per-second (fps) while maintaining full AF tracking that allows the capturing of fast moving subjects. Other new and noteworthy features include versatile and fun shooting modes such as Best Moment Capture Mode and the new Live Image Control that lets a user preview their creative vision, pre-capture. see major features below
14.2MP 13.2 x 8.8mm newly developed CMOS CX Image Sensor
EXPEED 3A Image Processor
Advanced Hybrid AF (Phase + Contrast)
 wide ISO range (160-6400)
3.0″ LCD Display
15 Frames/Second Burst Shooting
Electronic Viewfinder
Wireless-Capable
1920 x 1080/60p Movie Capture
i-TTL Hot Shoe for Optional Speedlight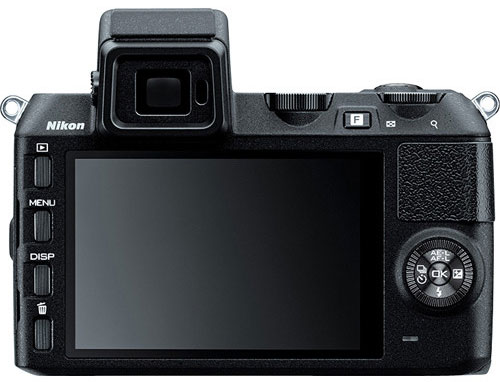 The camera is also equipped with an Enhanced Motion Snapshot Mode, which users can utilize to capture fleeting moments with a short, slow-motion movie sequence in addition to a single defining still image. A Motion Snapshot can be saved as a four second MOV file and JPEG image file separately or it can also be saved as a 10 second movie file without a separate JPEG image file, making it easy to share with others. Furthermore, Motion Snapshots can be combined into a continuous slideshow seamlessly within the camera.
The Nikon 1 V2 also includes Best Moment Capture Mode, an advanced creative mode that allows individuals to use Slow View to slow down a moment they are capturing, in real time. By simply pressing the shutter button halfway down when focused, users can capture live action (approx. 1.33 seconds), while the view of the subject is displayed at five times slower than normal speed (approx. 6.66 sec). The action is replayed repeatedly as long as the shutter-release button is half-pressed. Fast action sports and events are transformed to slow motion right on the LCD screen, letting the user capture once-in-a-lifetime moments with confidence.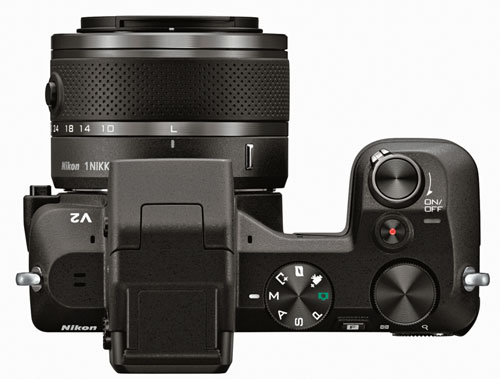 Price and Availability The Nikon 1 V2 camera with the 10-30mm lens will be available in late November 2012 for the suggested retail price (SRP) of $899.95*. The SB-N7 speedlight will be available in January 2013 and will have a suggested retail price (SRP) of $159.95*.