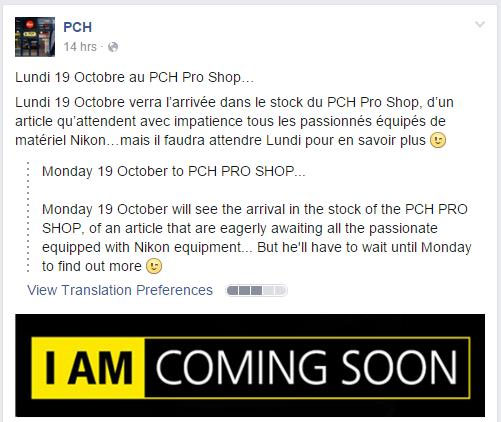 The rumor is leaked via a PCH Pro shop of Belgium, According to a Facebook post made by them –  new "Nikon equipment" will arrive in PCH Pro shop on October 19, 2015.
All the websites (including NR.com) of the world saying that Nikon is ready announce new products on Oct 19, 2015 and we also want to believe on the news. However we are bit confused on this rumor since the basis of a mulit-brand shop of Belgium how we can say that Nikon USA will going announce  a new product. So the big question is it's a local or a global announcement. And There is a also possibility that it may be a PCH Pro shop limited announcement only.
We will update you soon as we get any new information.
See more Nikon Rumors
src – PCHshop