Nikon P7800 vs Canon G16 comparison, the newly announced G16 features new processor and noticeable  improvement in overall performance, on the other hand Nikon P7800 comes with same sensor and image processor as its predecessor.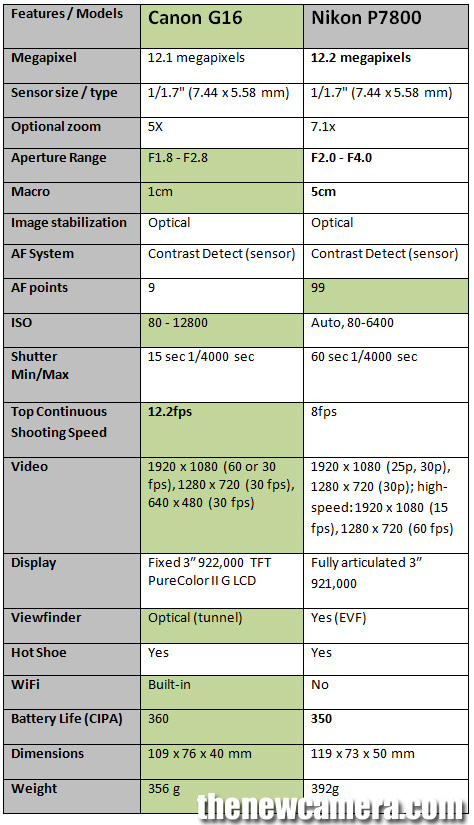 Without any doubt I can clearly see Canon G16 is better, Nikon done nothing new with new P7800 model, they just added a EVF to P7700.
Canon not only gives you bright aperture lens, you also get more ISO range + better Hybrid Image Stabilization, the another big change in G16 model is introduction of new DIGIC 6 image processor, so you get approx 50% faster AF speed compared to Canon G15, improved fast continuous shooting speed, better video quality and less shutter lag.
(be +ve always, in any situation) The only good thing I see in Nikon is +3X optical zoom compared to G16, + more AF point.
Nikon features 99 AF point and Canon G16 have 9 only, So P7800 have better AF system compared to G16 ? the answer is BIG NO….since both camera features contrast detect system, the AF speed is depends upon the image processor.
Verdict:  We highly recommend you to buy Canon G16 camera, you have no reason to buy Nikon P7800.
Buy Canon G16 from Amazon | B&H