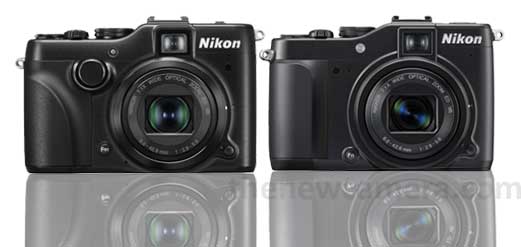 What improved and What not improved in Nikon P7100, You will get same image sensor even if you pay $499 or $374, See core specification comparison Review,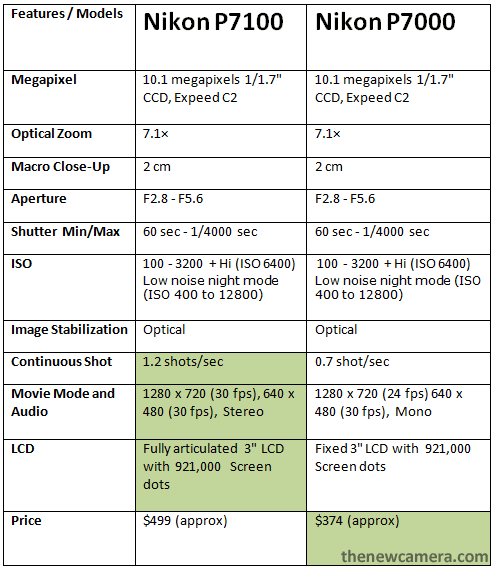 What improved in P7100?
Vari-angle LCD
New front dial
AE lock in movie mode
Increase in overall response speed
Four new special effects have been added for even greater expression: Zoom exposure, Defocus during exposure, Cross process and Creative monochrome.
HD movies with stereo sound (P7000 have HD movies with Mono Sound)
What not improved in Nikon P7100?
Same image sensor
Core Specification
weight gain issues and Size

Nikon P7000 – Approx. 355g, Dimensions – 112 x 76 x 48 mm
Nikon P7100 – Approx. 395g, Dimensions – 116 x 77 x 48mm
Conclusion – Upgrade from Nikon P7000 to P7100 is not recommended, you should wait for Nikon 8000 or more advance model.
Before buying Nikon P7100 look at the price difference, paying $100 and more will bring slight modification with a tiltable LCD.
Buy Nikon P7000 from Amazon || Buy Nikon P7100 from Amazon