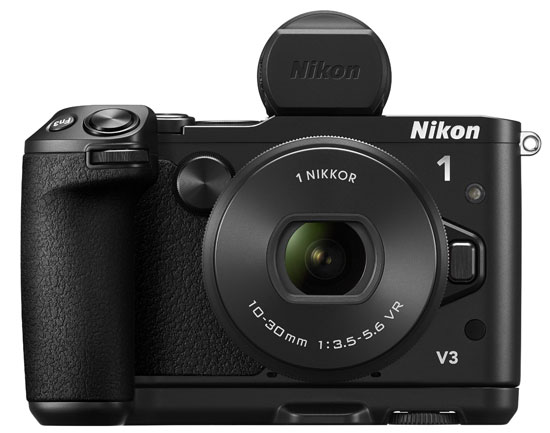 Nikon Japan today released a apology that the Nikon V3 and DF-N1000 EVF demand is too high and the orders have surpassed the production capacity of the Nikon factories. As a result we can also see the Nikon V3 is out of stock at all the major US retailers – Amazon | B&H
Press Release by Nikon Japan (Translated by google )

June 30, 2014 Notice

And "Nikon 1 V3 premium kit", received the order than expected With regard to the "electronic view finder DF-N1000", that situation can not keep up with production has continued. I am sorry to have to apologize for the inconvenience to our customers. Because we will work to continue intensive production, so thank you for your understanding.
In addition, we have been the subject of goods "New Nikon 1 debut campaign" With regard to the "Nikon 1 V3 premium kit," but, regarding support here I ask to look at.
Nikon V3 was announce on March 2014 (see the list of major camera announced on 2014), see all update related to Nikon V3 here.