According to TonyNorthup Nikon will die in near future since they are moving towards no profit business. I was really depressed to hear that. But, at the same time We do know that Tony do have good relationship with Sony.
After watching Tony Video I was scrolling comment section.. then I found this
"Companies don't continue on if they're losing money…" …this is NOT always true in Japan, home of the "zombie company" phenomenon. It is an ecosystem, wherein the keiretsu (banking cartel) bails out the company, and then the government (controlled by the keiretsu), bails out the cartel. This can go on for years and years before the company is finally allowed to fail. It finally happened to Sharp in 2016, but only after their debt grew to more than 3 times their equity. Nikon is part of the Mitsubishi keiretsu, the most powerful and profitable of them all…

By. Mr.John Hernlund
Nikon isn't alone..  Phew!
After jumping to Mitsubishi Wiki page, I got confirmation that Nikon Corporation, specializing in optics and imaging is a part of Mitsubishi Heavy Industries.

Mitsubishi Heavy Industries, which includes these industrial companies:
Mitsubishi Motors, the sixth-largest Japan-based car manufacturer.
Mitsubishi Atomic Industry, a nuclear power company.
Mitsubishi Chemical, the largest Japan-based chemicals company
Mitsubishi Hitachi Power Systems, a power generation division
Nikon Corporation, specializing in optics and imaging.
Mitsubishi Heavy Industries Profit in Billion Yen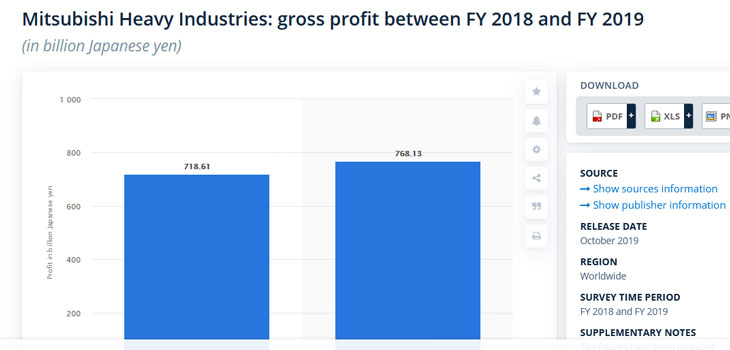 I think it's completely safe to invest in Nikon camera / systems since  they are not alone. The company is a part of Mitsubishi group which will support Nikon if they need any help in future.
We will update you soon as we get any new information.
Follow us on our social pages  FACEBOOK | TWITTER | INSTAGRAM to get live news +  Nikon Rumors 24X7