We have published patents before about Nikon Hybrid Sensor for DSLRs. But, from the latest patents, its look like Nikon have created their own version of Dual Pixel CMOS AF System.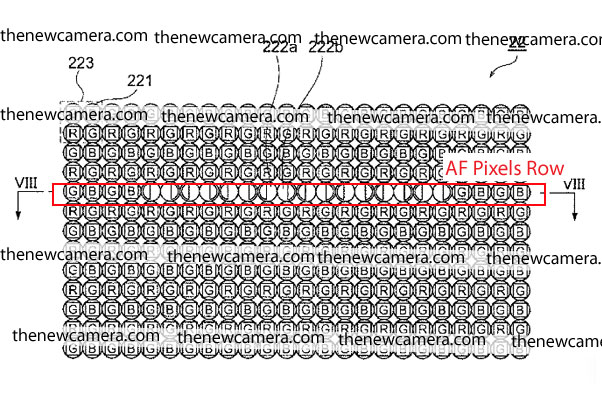 Nikon dedicated AF pixel ROW inside a DSLR sensor, most importantly if they are using the same mechanism as of DPAF . Then of-course we will have sensor without Dead Hybrid AF pixels.
from patent document: example, as shown in FIG. 10, the imaging device 22, an imaging device 221 for imaging, the focus detection pixels 222a for phase difference detection, and a 222b, the focus detection pixels 222a
Patent –
Nikon Sub-Pixel AF structure
Not only that, You can clearly see Nikon DSLR display with AF segments or you can say AF groups just like we have in Canon's. But the sub pixel arrangement is entirely different from Canon, here every pixel isn't divided into two sub pixels. Instead of that Nikon is using two pixels for AF work each on having a sub-pixel unit.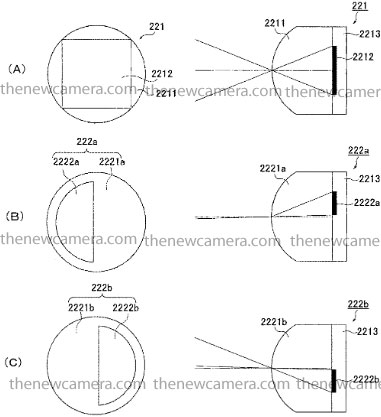 In every pixel you can see two sub-pixel division, looks similar to dual pixel CMOS AF tech were every two sub pixels are involved in AF.
Nikon Display with dedicated AF Zones
Nikon DSLR camera Display screen will be distributed in AF Zones. Once you click the display unit AF section the AF area will be automatically zoomed [optional feature].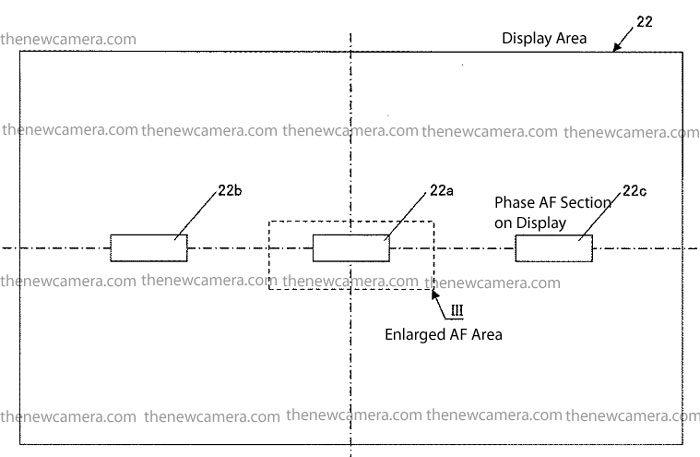 For sure these new sensors tech will be implemented soon in upcoming Nikon DSLRs. Camera.
See Nikon Patent –
Working on More Advance Display Units For DSLR and Mirrorless Camera