Well, that's a great news that, not one all three Major camera manufacturers registered New Cameras at wireless certification agency.  Let's take a look what Nikon Registered
Nikon Registered a New Compact Camera ?
Camera code Name – N1721
Digital camera
Wi-Fi · Bluetooth installed
AC adapter: EH – 73P
The same radio parts as A 300 and Key Mission 170
Made by Ability
From the registration details of the product it's look like Nikon registered a new compact camera. Since, the wireless modules of the device is exactly same as of A300 and Key Mission 170. Just few days ago we have published a post that Nikon is preparing to Jump in the compact camera business again, and its look like the news was true. We will bring more update to you so stay connect with us.
---
Fuji XF 10 Camera Coming on July, 2018
According to rumors we are getting Fuji may announce FF 180002 / Fuji XF10 camera on July, 5 2018. We don't have more details about it, but we will going to update you soon as we get any new information.
Fuji Registered a New Camera FF 180003
Take a look at the registration details of the camera. We will bring more updates soon about FF 180003 model.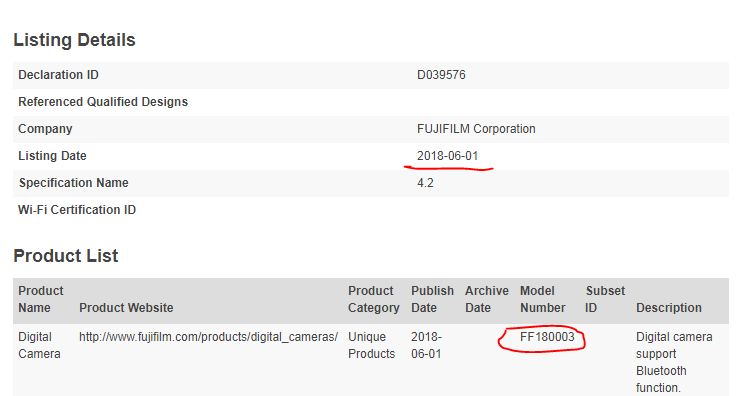 ---
Leica Registered New Camera – 4529
Leica also registered a new camera with model code 4529. At this time the Japanese sources are silent and digging more deep to get more details about the model. Stay connected with us and we will update you soon as we get any new information.
---
Canon Registered a new USB power Adapter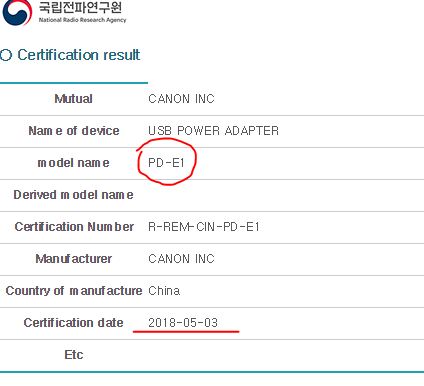 We will bring more update very soon – Stay connected with us
Stay with us on FACEBOOK | TWITTER | GOOGLE+ to get live news + Rumors