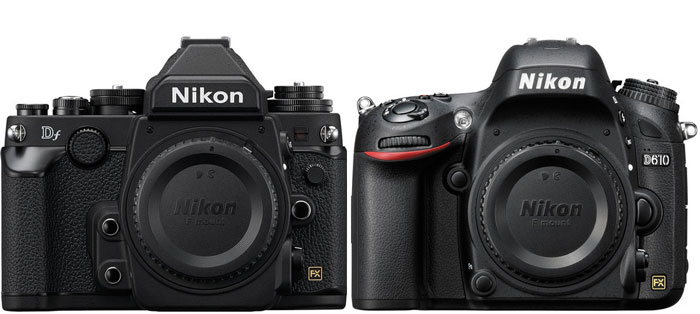 Nikon DF vs Nikon D610 specification comparison review, the Nikon DF features D4 sensor and D610 AF system, take a look at the chart below for more details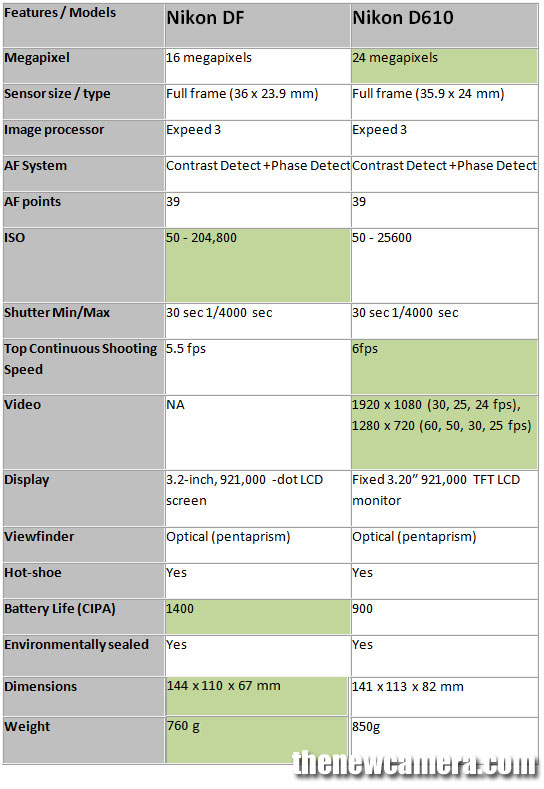 Take a look at the major difference between these two camera
#1 Better Sensor: Nikon 16.2 megapixel full-frame (FX) CMOS sensor same as D4 DSLR, ISO range is amazing and starts from 50 to 204800. Nikon D610 comes with a 24.3MP FX-Format CMOS Sensor and a limited ISO range of 50 to 25600.
#2 Bit Better Top-continuous shooting speed in D610, Nikon D610 features continuous shooting speed of 6fps and DF is limited to 5.5 fps only.
#3 No Video mode available in DF camera, Nikon D610 can shoot in Full HD @ 30fps.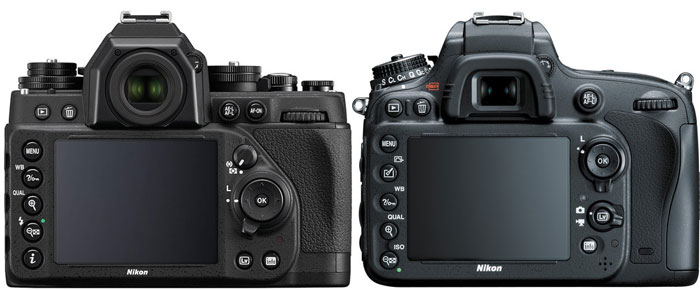 #4 Big Battery: Nikon DF camera feature better battery life and light-weight body.
#5 Price difference * – Nikon DF available at $2746 and Nikon D610 available at $1996
Verdict: Nikon DF will give you better image quality when compared to Nikon D610, but no video mode available in DF. Based on specification comparison for still shooters we recommend you to buy Nikon DF DSLR, if you are looking for affordable option buy Nikon D610.
Buy Nikon DF at Amazon || Pre-order Nikon DF at B&H – Body Only ||  With 50mm Lens