Nikon D850 features 47 MP sensor and Expeed 5 image processor. The Nikon D850 is Nikon first DSLR to feature BSI CMOS sensor. The sensor is exclusively designed by Nikon and developed by Sony. The sensor The ISO of the camera can be pushed to ISO 32-102400. The camera features standard ISO range of 64-25600.
Now before we begin to see the High ISO test of the Nikon D850 camera, You must know that Nikon D850 has become the world first FF DSLR camera that scored 100 Marks in DXO lab test. And Canon 5D Mark IV is not in even Top 10 list of camera.  But, we have arranged both camera images side by side, what you think is the most important thing. Let's know in our comment box.
Nikon D850 vs Sony A7R II
The High ISO test between the Nikon and Sony A7R II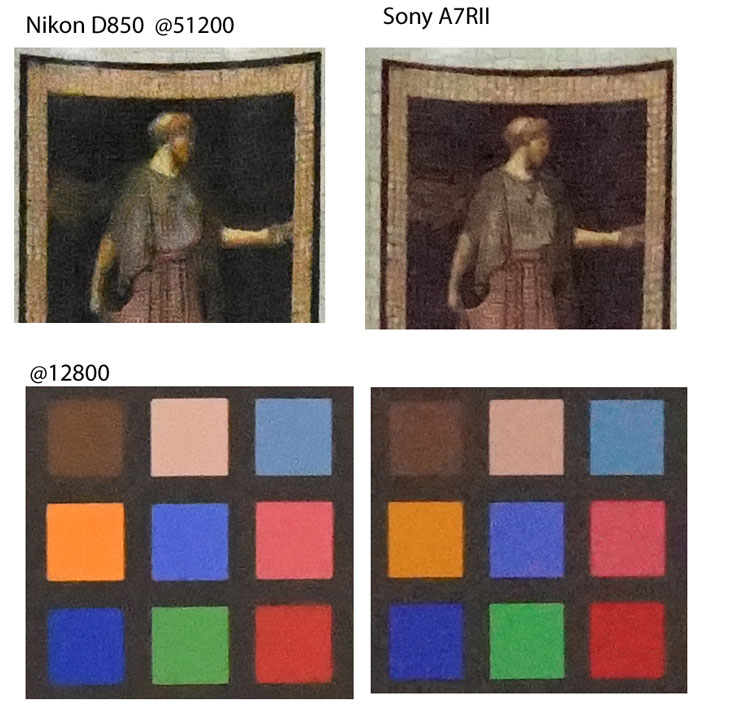 Nikon D850 camera controlling color noise more effectively compared to Sony A7R II ? upto some extent yes, But even at ISO 12800 Nikon D850 shows color bleeding issue. (colors are floating out of the box)
Nikon D850 vs Canon 5D Mark IV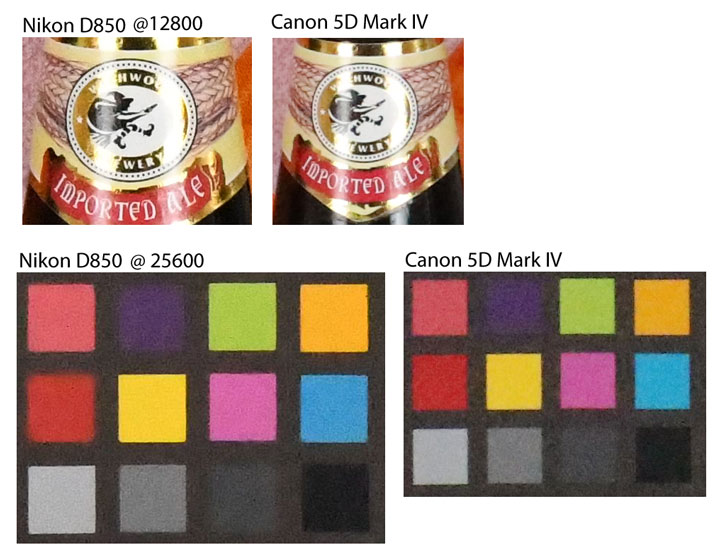 Does Nikon D850 showing exceptionally better result compared to 5D Mark IV ? I don't think so. The Nikon D850 is marginally better in picking up details due to high-res sensor. Just look at the soft edges of the red color box, Nikon D850 samples look bit more soft and melted compared to Canon.
We are waiting for your thoughts, lets is know.
See more about Nikon D850 | See best Lenses for Nikon D850 camera | Also see best lenses for 5D Mark IV