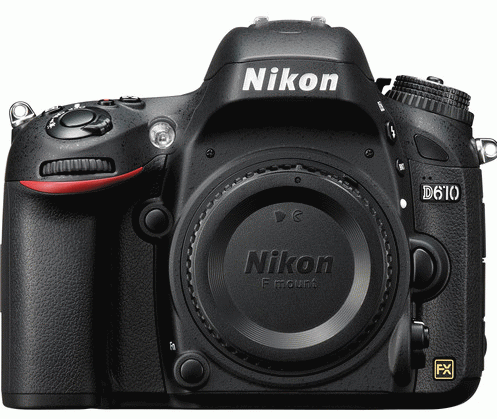 Specification comparison between Nikon Nikon D750 vs Nikon D810 vs Nikon D610, the image is approx actual size representation of all the three camera… now take a look below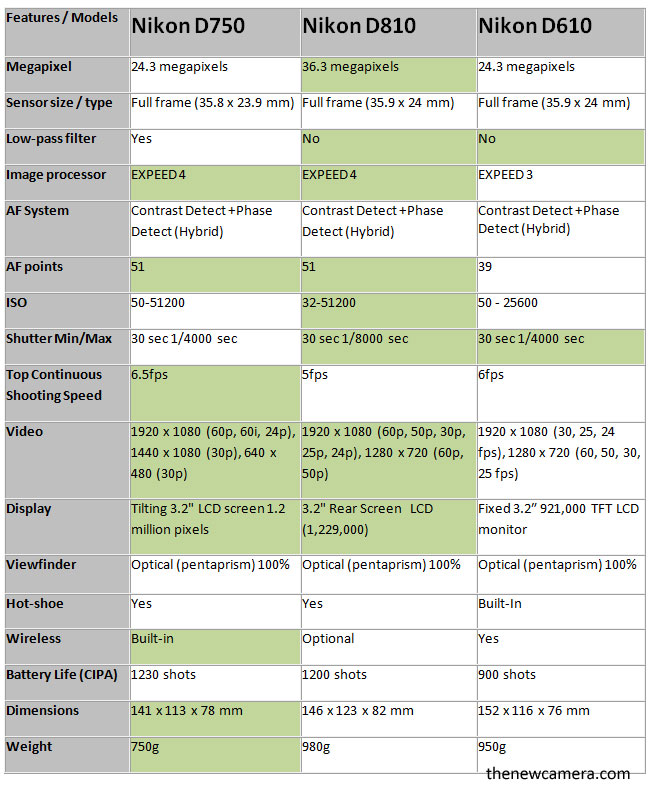 And the price difference

Clear Winner – Nikon D810
As we can clearly see that the Nikon D810 is offering better core specification by having ultra high-resolution sensor, no-optical low pass filter and same AF system. The ISO of Nikon D810 can be pushed down to ISO 32 , which will sure help you when you are looking for a longer exposure. The shutter range is also broad and camera can capture images continuous shooting up to 5 frames per second even having a 36 Megapixel large files.
Middle of the road – Nikon D750
I was expecting bit more from Nikon D750 announcement but it was a huge disappointment, Nikon D750 features same resolution as Nikon D610 camera but it does have low-pass filter, so technically according to Nikon itself the Nikon D610 will produce better image when compared to Nikon D750 camera due to absence of low pass filter inside Nikon D610.
Yes Nikon D750 advance AF system will sure attract sports shooter those who are looking for a affordable fullframe camera.
The Best Entry Level
Nikon D610 is a perfect camera when look at it's price and core specification, the Nikon D610 doesn't have better video mode like D750 or D810 or advance AF system but it comes without low-pass filter that will give you better image quality.
Verdict
If you are looking for perfect entry level camera than Nikon D610 is a excellent option even today, if you are a sports shooter and want a affordable option than buy Nikon D750 and if you have a budget of $3K than buy Nikon D810, The D810 is better than both.
Buy Nikon D750 at B&H Store || Amazon|   Nikon D610 starting from – $1999.95 Amazon | B&H || Nikon D810 at Amazon | Nikon D810 film-making kit at Amazon |