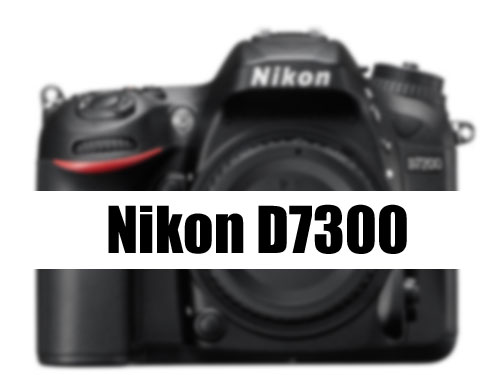 According to latest rumors via NR.com. Nikon will going to announce Nikon D7300 camera in near future. The date of announcement of the camera is not known yet but some early specification of the Nikon D7300 has camera leaked via trusted sources
Rumored specification of the upcoming camera
20MP sensor (same sensor from the D500)
4K video
51 points AF
— End of Rumor —
Nikon D7200 was announced on March 2nd 2015, The Nikon D7200 camera features 24 megapixel CMOS sensor and 51 point AF system powered by a Expeed 4 image processor.
If we look at the past foot prints of Nikon D7XXX series then you can find out that Nikon roughly takes 2 year of time to update its D7XXX series camera. The Nikon D7200 has now completes approx two year of time frame and hence a update is imminent.
Nikon D7300 Specification Talk
According to latest rumors the upcoming Nikon d7300 camera will going to feature same sensor as of Nikon d500 camera. And not only sensor the camera will also going to have 4K video mode. Nikon D7300 is also rumored to carry the same 51 point AF system.  Unfortunately the AF system of the camera remains same as of its predecessor.
Nikon D7300 Image Quality
Nikon D7300 camera will going feature Expeed  5 image processor same as of Nikon d500 camera. The Nikon D7200 camera was using expeed 4 image processor and hence it's a welcome upgrade. Adding a new image processor with new image decoding algo as well as New sensor will going to uplift the image quality of the to be announced Nikon D7300 camera equivalent to Nikon D500 camera. We can also say Nikon is planning to introduce for affordable version of Nikon d500 camera.
Next Big DX camera from Nikon ?
This year we haven't seen any major announcement from Nikon till now,  Or we can also say Nikon doesn't announced any major product after Nikon D5 and  Nikon D500 camera. The Nikon D5600 camera was just an  humble replacement to its current series. Adding snapbridge function to the camera doesn't mean model update and I don't consider it as a perfect replacement of current Nikon D5500 camera.
Nikon D7300 on Q4 of 2017
Till now we don't have any confirmation related to the announcement date, but we do believe a big announcement related to DX format camera this year. We can't say a specific date for now since the 2 years of update cycle time of D7xxx series is almost crossed.
We invite you to join Nikon Rumor group at Facebook where you can discuss a look at the upcoming camera detailed information And latest news.
Stay with us on FACEBOOK | TWITTER | GOOGLE+ to get live news + rumors 24X7