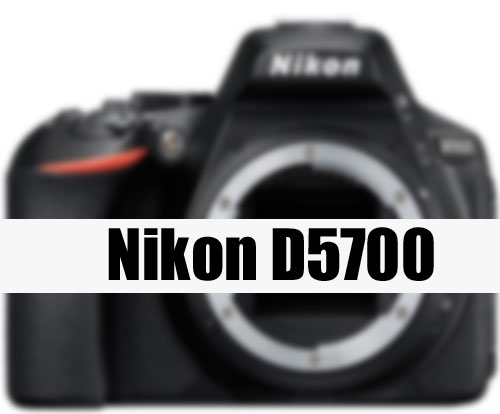 Nikon D5600 is undoubtedly has become one of the best sellers Nikon camera just after its announcement. The Nikon D5600 camera was announced on Nov, 10 2016. They take roughly 1+ years of time to years to update the D5xxx series camera. Being said that, we should expect the scheduled announcement of the Nikon D5700 ( or Nikon D5800 whatever it would be called) sometime in 2018.
There are few reasons that may led to an early announcement of next D5xxx DSLR. #1 of those new Canon rebels are coming with high-end DPAF (Dual pixel CMOS AF Sensor) and that will sure raise competition bar to next level. The other big issue that preventing the Nikon D5500 users from upgrading is the same core specification sitting inside the D5600 DSLR. During our comparison review we have clearly mentioned that users will get same image quality from both the camera since they are using same sensor and image processor.
That said, now it's time to move towards specification speculation of the upcoming Nikon D5700 DSLR.
Nikon D5600 was an excellent DSLR but there's still room for improvement. We'd love to hear what you think. so let us know in the comment box below and we'll furiously email to Nikon.
We are on the way of collecting new Nikon D5700 rumors and news, along with our own educated guesses.
 Nikon D5700 News And Rumors
Nikon D5700 talk is slowly raising up in forums and other websites, but we are still waiting from authentic rumors since the all the rumor mills aren't daring to talk about the core specification of the upcoming camera. That fact is were waiting for some strong rumors or confirmations, but prior to that we're able to take a very good guess.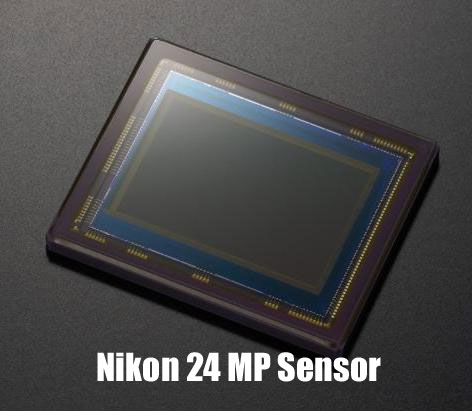 We want to a massively improved camera
Yes, it's true we want to see big improvements inside the upcoming camera. And the first thing we want to see inside the Nikon D5700 DSLR is NEW SENSOR that should have
24 MP Resolution
Improved low-light performance'
Wide dynamic range
enhanced color depth

Expeed 5 Image Processor
Without a new image processor and improved algorithms the new sensor capability will remain unused. Hence, we would like to see New Expeed V Image Processor inside the Nikon D5700 camera
When a new sensor and is paired with EXPEED 5 image processor to provide an excellent combo of high sensitivity, ameliorate image quality, and enhanced overall performance.
The new sensor will not only improve the image quality of the camera but it will speed up the entire camera system. The new sensor may also enable camera to capture 6fps of shooting (vs 5fps shooting of D5600).
Take a look at the rumored specification of the camera of the to be announced Nikon D5700 DSLR
Nikon D5700 Wish List
24MP DX-Format CMOS Sensor
EXPEED 5 Image Processor
No Optical Low-Pass Filter
2″ 1,229k-Dot LCD Monitor
Full HD 1080p Video Recording at 60 fps
4K 30p (Expected)
Multi-CAM 3500 II DX 51-Point AF Sensor
Max ISO 102400
6 fps Shooting
SnapBridge Bluetooth and Wi-Fi with NFC
Time-Lapse Movie Recording

Multi-CAM 4800DX – New AF system
Till now the Nikon D5300, Nikon D5500 and Nikon D5600 using the same Multi-CAM 3500 II DX 39-Point AF Sensor. And we are hoping for something better in next model.
We want to see Nikon's ultra popular Multi-CAM 3500 II DX 51-Point AF Sensor inside the Nikon D5700 DSLR. This will set the Mid-range DSLR competition level to next level.
Multi-CAM 3500 II DX vs Multi-CAM 4800DX
| | | |
| --- | --- | --- |
| | Multi-CAM 4800DX | Multi-CAM 3500 II DX |
| Available AF Points | 9, 21, or all 51 points | 9, 21, or all 39 points |
| AF sensitivity | -3 EV | -1 EV |
Introduction of Hybrid Sensor
We want to see new generation of Hybrid Sensor inside the upcoming camera. Since, the AF module only work till the viewfinder mode is active and after that contrast detect AF system gets active once the user switches to LIVE VIEW /display or video mode.
Canon APS-C DSLRs are using HYBRID and DPAF sensors and Nikon is lagging behind the technology.
4K Video
The Video features we want to see inside the new Nikon D5700 camera
4K Video
Hybrid AF Support
Contrast detect AF is slow and sluggish and almost unusable for even a semi-professionals shooters. We want blazing fast AF speed on LIVE view mode as well as video. So, not only 4K video mode we also expect Hybrid AF support from the camera.
Body Design
Design wise we don't want to see any major change in the camera overall structure. On the other hand, people like to see changes, so at the very least the design should be probably be refined.
Nikon D5700 Release Date
It's too early to mark a specific date on the calendar. As usual in every 1+ years Nikon update the Nikon D5xxx DSLR. Take a look at the announcement schedule of older cameras
| | | |
| --- | --- | --- |
| Nikon D5300 | Oct 17, 2013 | |
| Nikon D5500 | Jan 5, 2015 | 1 years 2 months |
| Nikon D5600 | Nov 10, 2016 | 1 years 10 months |
| Nikon D5700 | | |
Last announcement was made on end of year 2016. Now we expect Nikon will going to announce D5600 successor on Q4 of 2017 or may be at Q1 of 2017.
Update: If Nikon will keep the same Gap of 1 Year 10 month from the Nikon D5600 camera than the Nikon D5700 announcement will happen in beginning of 2019.
Price
We expect the price should be under $700 so it will remain under regular consumer reach.
Do share your wish-list with us
Like Nikon D5700 Page at Facebook | see more Nikon Rumors