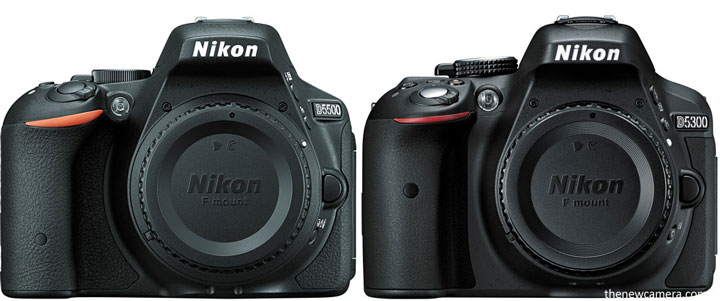 Nikon D5500 specification comparison, The Nikon D5500 is a successor of Nikon D5300 DSLR, take a look at the list of improvements done by Nikon during the past 1 year.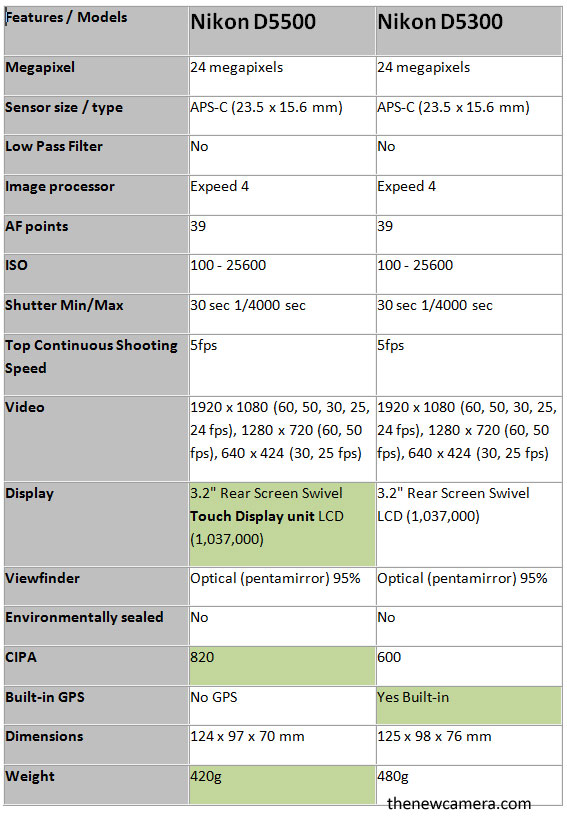 Sensor and Image Processor:
The Sensor and Image Processor remains same as of the predecessor Nikon D5300 DSLR, Hence you will get the same image quality from both the camera.
ISO
The ISO range of both the camera is almost same, hence we don't expect any improvement in the image quality of Nikon D5500 DSLR when compared to Nikon D5300 DSLR.
Video:
Due the same sensor and image processor the Video quality also remains same, both camera can record Full HD videos at 60fps.
Touch LCD:
The Nikon D5500 is first Nikon camera to feature touch LCD display unit, hence new generation smartphone users get more comfortable with the camera.
Built-in WiFi
The camera features built-in WiFi connectivity, it enables advanced image sharing capabilities, No Built-in WiFi connectivity available in Nikon D5300.
The Nikon D5500 Wireless Mobile Utility app has been installed on an Android or iOS mobile device, you can use that device to browse the contents of the memory card, select images, and seamlessly transfer files between devices for immediate sharing online.
Dropped GPS?
I don't know the real reason behind that but Nikon dropped GPS inside Nikon D5500.
Verdict:

For new users we highly recommend to buy Nikon D5500 camera.

Nikon D5300 users must wait for a better model since even after investing $896 you will get same image quality.
Pre-order Nikon D5500 (Body) Amazon |
Nikon D5500 with 18-55mm lens (Body+Lens) Amazon |
Nikon D5500 with 18-140mm lens (Body+Lens) Amazon |