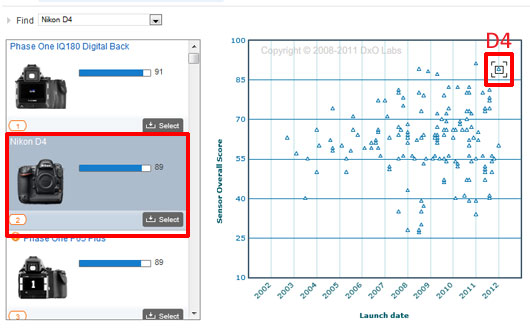 DxOLab tested the Nikon D4, the overall score of Nikon D4 sensor is 89. Nikon D4 is the best Full-Frame camera score ever measured on DxOMark. The Nikon D4 placed 2nd (based on Overall score), just 2 point behind the medium format phase-one, but its really interesting to see Nikon D3s is still the undisputed king of low light photography.
Pre-order Nikon D4 Amazon
Nikon D4 vs Nikon D3s, the low light score of Nikon D3s is still better than the D4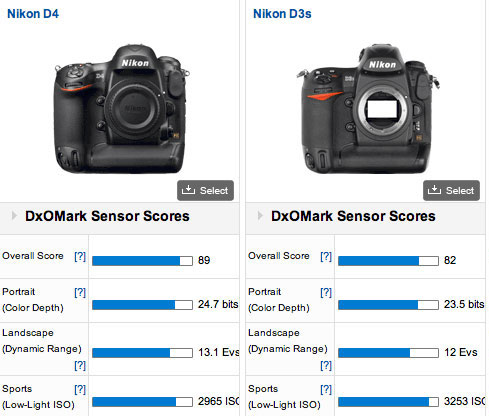 Buy Nikon D3s from Amazon
Nikon D4 vs Medium format sensor, Nikon D4 is just 2 point behind and have better low-light score than Phase one.
Nikon D4 vs Phase one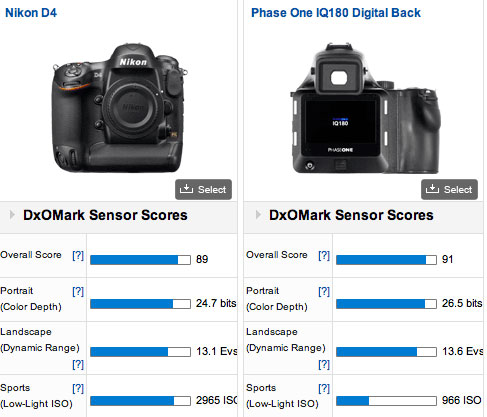 Nikon D4 vs Pentax 645D, Nikon D4 is a clear winner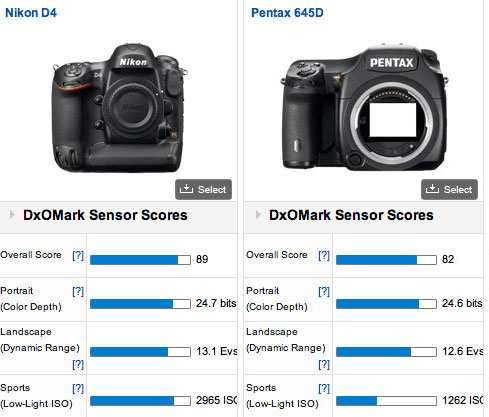 Specification Comparison Review: Nikon D4 vs Canon 1DX
News & image src / see more at – DxOMark Lab