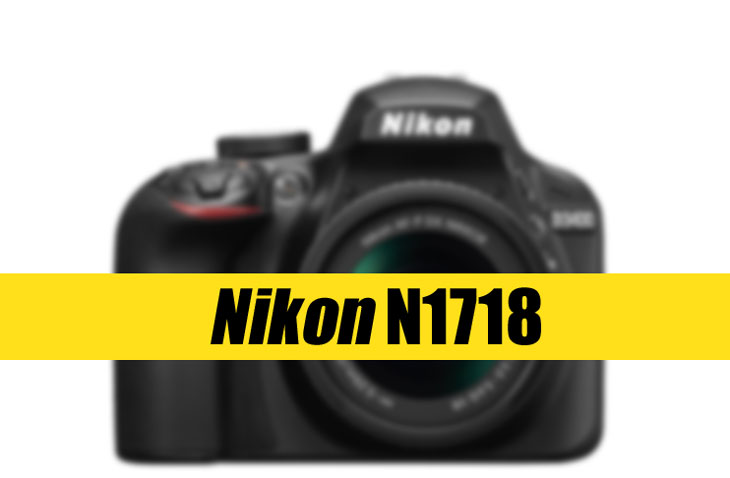 TNC EXCLUSIVE Few weeks ago we got hints that Nikon is preparing to announce the Nikon D3500 DSLR camera. Now we are getting confirmations from trusted Japanese sources that Nikon N1718 is the most eligible camera to be called Nikon next entry level DSLR camera, the Nikon D3500.
Early information about Nikon D3500
The Nikon N1718 carries same Bluetooth part as of Nikon D3400
No Built-in WiFi [Models including Nikon D5600 and above have it]
Both these facts point to only one model, the successor of Nikon D3400 camera. We are not sure the model name yet, Nikon may put the model name Nikon D3600 to match with Nikon D5600 and others upcoming model. However, one thing is very clear that Nikon is set to announce next entry level DSLR in next few months. Possibly before the September 2018.
We will update you soon as we get any new information.
Update – Japanese sources also confirmed that Nikon N1718 is successor of Nikon D3400 camera

Stay with us on FACEBOOK | TWITTER | GOOGLE+ to get live news + Nikon rumors 24X7
Join Nikon D3500 Facebook Group | Like Nikon D3500 Facebook Page for latest News