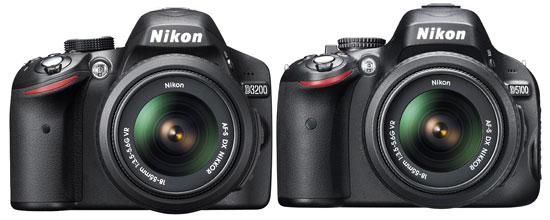 Nikon D3200 is recently announced by Nikon , Nikon D3200 is a successor to the popular Nikon D3100 DSLR camera but the price tag of Nikon D3200 is similar to Nikon D5100, so the question is Which DSLR should you buy?, Nikon D3200 or Nikon D5100, read the comparison review below and find out your answer.
Now it's time to see difference between the core specification of Nikon D5100 and D3200.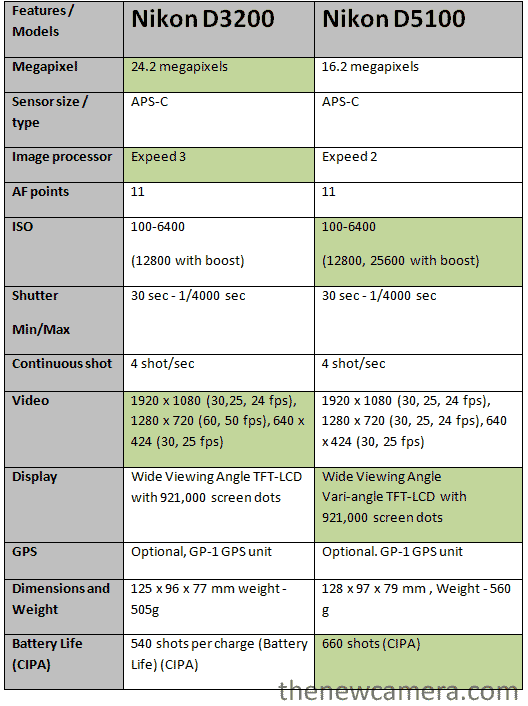 Sensor size, Megapixel and ISO range :  Nikon D3200 features 24.2 Megapixel APS-C CMOS sensor and Nikon D5100 features 16.2 Megapixel APS-C CMOS sensor, but we know that BIG photodiodes creates LESS NOISE, The size of the photodiode has a big impact on the dynamic range and low light performance of a DSLR.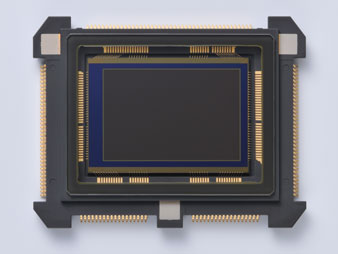 ISO Range: Both have a APS-C CMOS sensor and same standard ISO range of 100-6400, but with Nikon D5100 ISO is expandable up to 25600, Nikon D3200 is limited to 12800 only.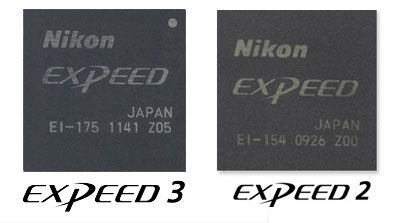 Image Processor: The D3200 comes with Expeed three (3) image processor,  more fast compared to Expeed 2 used in Nikon D5100, but the fps or Continuous shooting speed of both the DSLR is similar, but remember  with Nikon D3200 you are getting 4 fps @ 24 Mp and with Nikon D5100 you are getting 4 fps @ 16 Mp.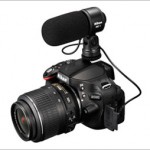 Video: Full HD frame per second speed of both the DSLR is similar, but due to fast image processor the Nikon D3200 offers 50 / 60 frame per second while recording HD quality movies.
With Nikon D3200 and D5100 you can use external mic to improve the audio quality, The one other note is there is no headphone output in Nikon D3200 or Nikon D5100 so you can't monitor what is coming into the camera.
NEW FEATURE in Nikon D3200: WU-1a Wireless Mobile Adapter , for remote shooting and sharing files.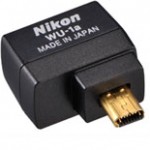 with the help of new WU-1a Wireless Mobile Adapter you can share your images with your android Smartphone and Tablet, the WU-1a Wireless  Mobile Adapter  also features remote shooting function with live-view display, It helps you to capture your image from a distance. Compatible OSs: Android 2.3 series (smartphone); Android 3.x series (tablet)
Both (Nikon D3200 & Nikon D5100) DSLR Offer Similar Screen Information Display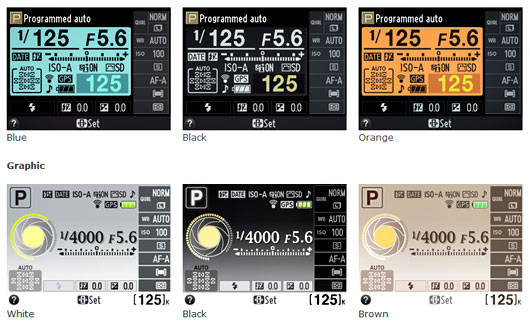 Various kinds of shooting information can be shown in the information display. For the display design Both Nikon D3200 and D5100 offers similar options – Classic or Graphic. Furthermore, the background color of the display can be selected according to the body color.
Sensor Cleaning: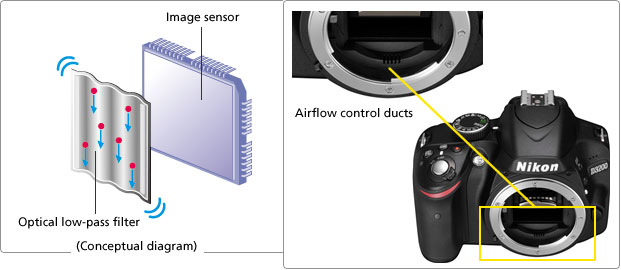 Nikon D5100 and Nikon D3200 creates Vibrations at multiple different resonant frequencies are used to reduce dust on the low-pass filter. This function is automatically activated each time the camera is turned on and off. It can also be activated from the menu. Airflow Control System to prevent dust from degrading images
In Camera Guide: Unlike the D3200, there is no Guide mode on the Nikon D5100.

Display: Nikon D5100 display is better, you get vari-angle display with D5100 but with D3200 you display unit is fixed.
Battery Life: Nikon D5100 battery life is better, with Nikon D5100 you can capture approx 660 shots per charge but with Nikon D3200 you can capture only 540 shots per charge.
Conclusion:

Buy Nikon D5100 if you want better ISO range, vari-angle Display screen and Battery Life,

Buy Nikon D3200 if you want a More resolution, better HD mode,  remote shooting & sharing option with In-Camera Guide.
 Buy Nikon D3200 from Amazon || Nikon D5100 from Amazon
>> see more Nikon D3200 vs. Nikon D3100,
Nikon D3200 Recommended Lenses || Nikon D5100 Recommended Lenses