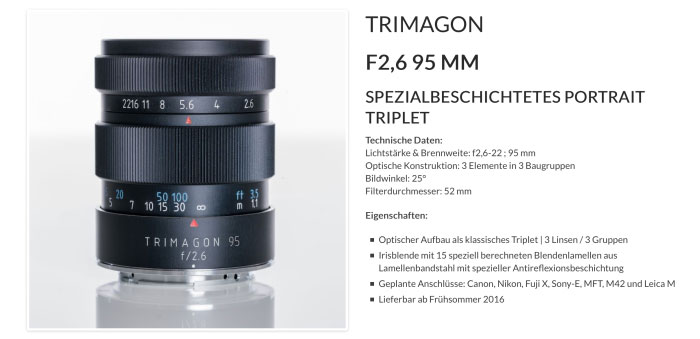 Trimagon 95mm f/2.6 lens announced for mirrorless system cameras announced today. Lens makers are claiming that lens can resolve 60 MP resolution. The Lens will be available for Fuji X, Sony-E, M43 and Leica M Mirrorless systems. The price is not known yet.
Technical specifications:
Aperture & Focal Length: f/2,6-22; 95 mm
Lens construction: 3 elements in 3 modules
Picture angle: 25 °
Filter Diameter: 52 mm
The lens is expected to arrive before summer and shipping starts from summer of 2016, the price will be around  € 1,699.
found via – MR.com