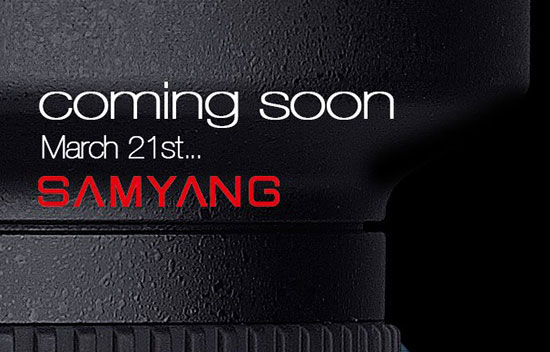 New Samyang lens coming soon, there is no detailed information available.. The image above is posted by Samyang on its Facebook Page, with the following text below..
New stuff from Samyang coming soon, really soon. Stay tuned!
Samyang makes excellent third party lenses and you can see the few of the lenses available in Amazon for Canon, Nikon and Sony Mount. But Keep in mins that Samyang lenses can't to AF, all of them are manual focus lenses.
Update
---
According to latest rumors coming from Korean sources the Samyang will announce a 35mm Auto Focus Lens, the upcoming 35mm lens is Samyang first lens that will do AF.
Source – Samyang FB