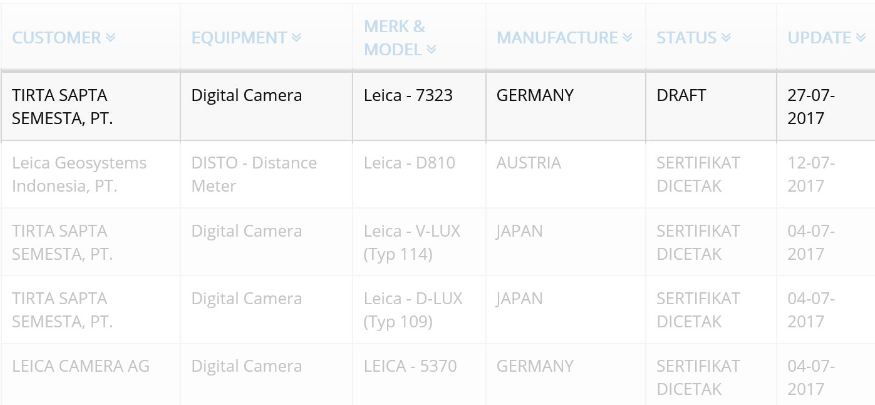 A new Leica camera has been registered wireless certification agencies of Indonesia. the code name of the camera is 7323. it's also a silent confirmation that leica will going to announce a new camera this year.
Take a look at the details of the registered Leica camera
Company name: TIRTA SAPTA SEMESTA, PT. (Authorized Leica in Indonesia)
Equipment: Digital camera
Brand: Leica
Model name: 7323
Manufacture: Germany
Update date (DRAFT): July 27, 2017
Stay with us and we will update you soon as we get any new information.
Leica users join Leica Facebook Group Here
STAY WITH ON FACEBOOK | TWITTER | GOOGLE+ to get live news + Leica rumors 24X7+