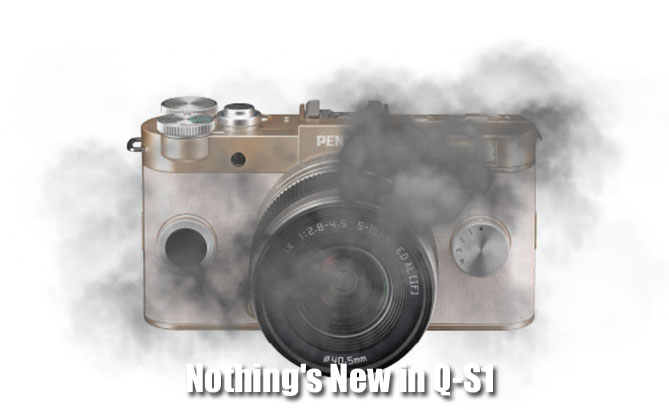 New Features in Pentax Q-S1 Camera ? A blank page will be a better answer to this question… I don't understand why Pentax announced Q series with same tiny 1/1.7″ sensor (same sensor as of its predecessor), see the detailed specification comparison table at the end.
Pentax Q-7 was announced on Jun 12, 2013 and Pentax Q-S1 announced on Aug 04, 2014 – It took Pentax a complete 1 year announce the same camera with different name?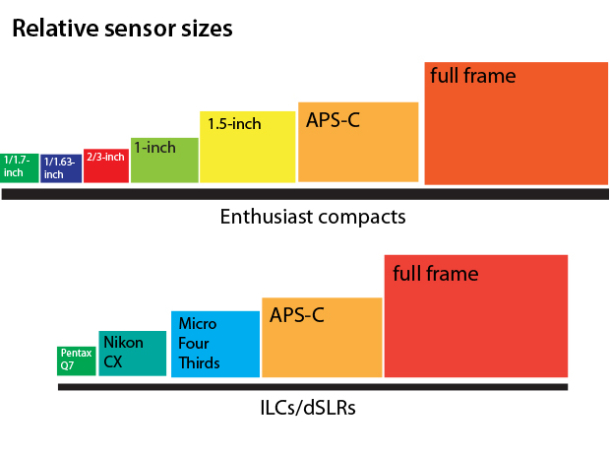 As you can see in the chart Pentax Q7 is the smallest one sitting on the extreme left side of mirrorless camera sensor size comparison…
specification comparison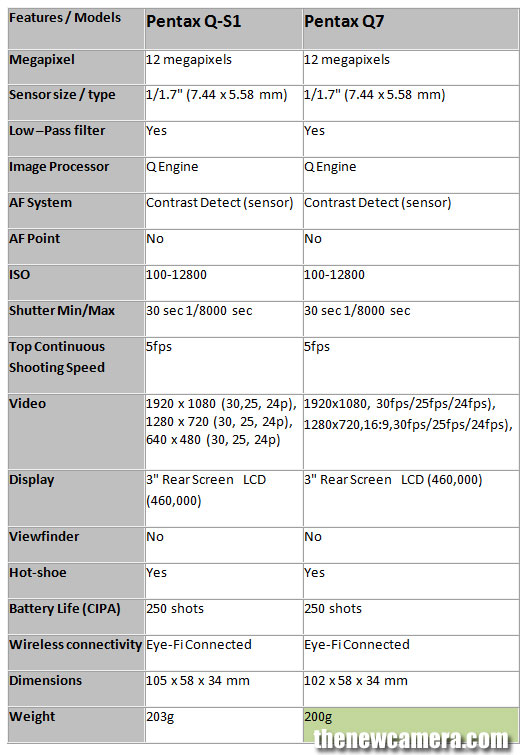 Verdict: ?
This time I give our visitors and members a great opportunity to write the verdict aka conclusion of the specification comparison between Q-S1 and Q7 in the comment box…