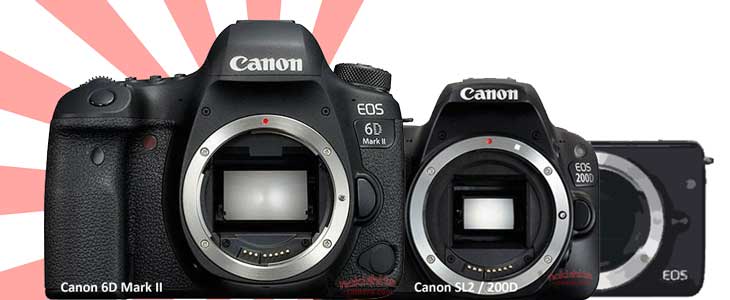 We have created a list of products that is expected to be announced by Canon next week, of course the list of products do include Canon 6D Mark II a compact DSLR and finally a entry level Mirrorless camera
Canon 6D Mark II – We have almost everything related to Canon 6D Mark II, you can see bunch of leaked images here. The Major specification of the camera is now also available and it's look like a big upgrade over it's predecessor. [See more Canon 6D Mark II]
Canon Entry Level DSLR – We are one of the first website who told you that Canon SL2 is also coming this year. The Rebel is expected to carry 24 MP Sensor and Digic7 image processor [See more about Canon 200D]
Canon EOS M 10 II / M20 – The Canon entry level Mirrorless is also on its way, The code name was surfaced over web 3 months ago via wireless certification agency. We do expect that along with Canon 6D Mark II and SL2 Canon will also going to announce entry level mirrorless camera on the same day.
Compact Camera – Canon was also expected to announce zoom camera this month, btw no information available till now.
Stay with us 24X7 for live updates and Rumors Join our social media outlets to get informed
STAY WITH ON FACEBOOK | TWITTER | GOOGLE+ to get live news and Canon rumors