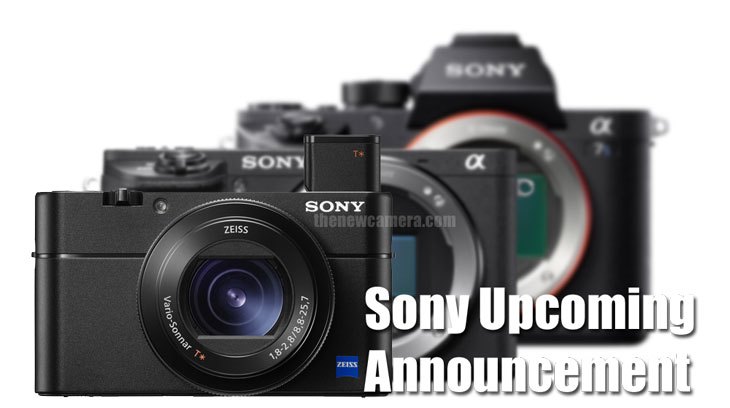 Photokina 2018 will going to be a major event for sure. Canon and Nikon Fullrame Mirrorless is rumored debut on Photokina event, We are also expecting Sony A7S II on or before Photokina  and Sony A6700 is also expected to arrive end of this year, so let's see List of Camera Coming on Photokina 2018
We have collected list of Camera and Lenses rumored to arrive on Photokina 2018 event.
Sony Camera Coming on Photokina / September 2018
Sony A7S III camera is expected to arrive on or before Photokina 2018. We have told you earlier that Sony A7 S III camera is coming with his stacked CMOS sensor, new image processor, improved Auto-Focusing speed, continuous shooting speed as well as improved noise reduction algorithm. The camera is also expected to arrive with Dual SD card slots.
Sony A7 S III camera will going to become the first camera in A7 S series to have a touch display screen, directly coming from the Sony A7 III camera.
As we have already told you the Sony A7 S III camera will going to have eye tracking feature and advance auto focusing system as we have already seen inside Sony A7 III camera.
We have already talked about the Core specification of the camera month ago and later on it is also being confirmed by rumors mills of the world.
Join Sony A7S III Camera users Group
Sony Next falgship APS-C mirrorless camera is rumored to arrive this year. We have been told its a mini A9 camera. Take a look at the rumored specification of the camera
1. AF is vastly improved with Eye tracking, you can call the cam a mini A9
2. Better low light performance, standard ISO do touch the 51200 mark
3. New 4K HDR, 4K 60p is for limited time in test versions
4. Compatible with UHS II
5. 1/8000 shutter, faster Continuous Shooting
6. 2x Improved Battery Life
3. Surprise Announcement: 
In past we have heard that Sony will going to have a surprise announcement in the photokina event but now we are not getting any details about surprise announcement, if we get any we will going to update you soon.
4. We also have list of Lenses Coming from Sony, the exact announcement date of the lenses isn't know yet. But as the rumors says  24mm f/1.4 GM, 500mm, 600mm, 200-600mm FE are on its way.
Latest News from Registration Agency – Sony Registered New Camera WW 213188 without Bluetooth Connectivity –
Join Sony camera users group for latest updates
We will update you soon as we get any new information, stay with us (FACEBOOK | TWITTER | GOOGLE+) If you have time –> see more Sony Rumor