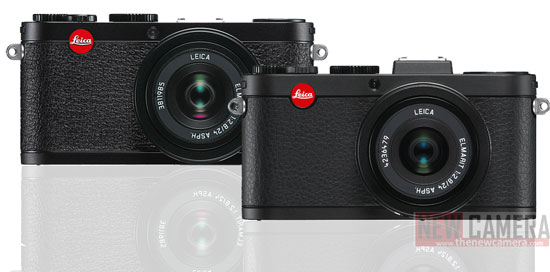 Leica X2 announced on 10th May 2012  with a price tag of $1,995.00, with Leica X2 you get more resolution and High ISO range. We have done a short comparison review below of X2 with X1 and also included some High ISO images of both X1 and X2,
Leica X2 is really better than X1 or you should wait for Leica X3? see the core specification comparison table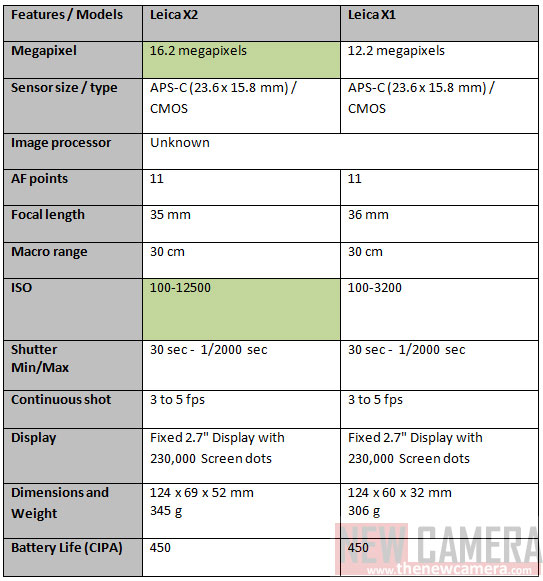 New Sensor: Leica X2 features High Resolution 16.2 megapixels  APS-C sensor and approx 3 year old Leica X1 have 12.2 megapixels APS-C sensor.
ISO range: Leica X2 features ISO range up to 12500, X1 is limited to 3200.
Everything else remain the same including the price.
Leica HIGH ISO test done at polish website optyczne.pl, both Leica X1 and X2 images are saved in JPG format.
ISO Comparison – Leica X2 vs Leica X1
High ISO image of Leica X2 is not very impressive but have less noise than Leica X1, Leica X1 colors @ ISO 100 looks more Eye-Catching but image captured at ISO 3200 says a different story, X2 color output look same at low and High ISO level.
Links:
Pre- order X2 at B&H
Image source: optyczne.pl