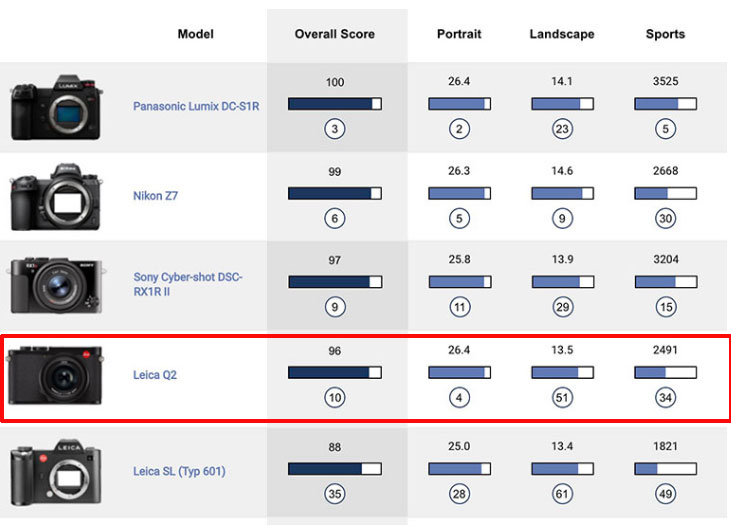 Leica Q2 camera finally visited DXO Mark Lab. The Leica Q2 is fullframe camera compact with Summilux 28mm f/1.7 ASPH Lens priced at $4995.
Leica Q2 [B&H Store] camera scored 96 points in the DXO Mark Lab. BTW, Sony RX1R II [B&H Store] scored 97 point during the test and placed just above the Q2 camera.
Sony RX1R II cost $1600 less than the Leica Q2 camera and features BSI CMOS sensor instead of FI as we have in Leica.
Due to the use of BSI tech you are getting excellent low-light capability with the Sony RX1R despite of having a F2 lens compared to F1.7 of Leica Q2.
also see – Leica M11 Coming on 2020
f you really like our work – Consider a Monthly Subscription (as low as $5 a month)
Follow us on our social pages  FACEBOOK | TWITTER | INSTAGRAM, get live news + Leica rumors 24X7