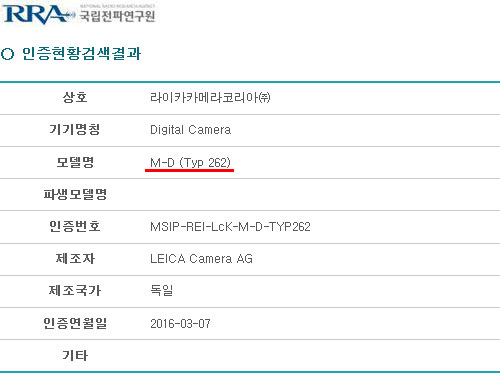 Leica M-D Typ 262 name surfaced over Korean certification body RRA website today.  In generally new product get certified by South Korean certification body RRA prior to the announcement.
Registration details (translated by google)
– Leica Camera Korea
– equipment: digital camera
– model name: M-D (Typ 262)
– Certification number: MSIP-REI-LCK-MD-TYP262
– manufacturer: LEICA Camera AG
– Country of origin: Germany
– Authentication Date : March 7, 2016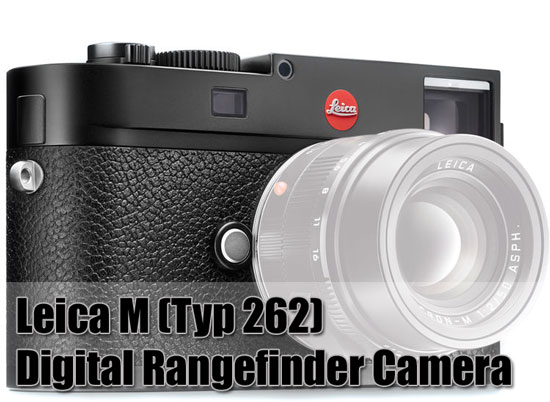 Don't get confused with the name since Leica already have Leica M (Typ 262) Digital Rangefinder Camera (see at B&H here) and the upcoming camera name is Leica M-D Typ 262, so the extra D here is making the difference and both of them are not the same product.
However, we have told you few days ago that a new Leica camera is coming without LCD scree and red dot, you can see the rumor here.
STAY WITH ON FACEBOOK | TWITTER | GOOGLE+ to get live news + Leica rumors 24X7+
source – digicame-info