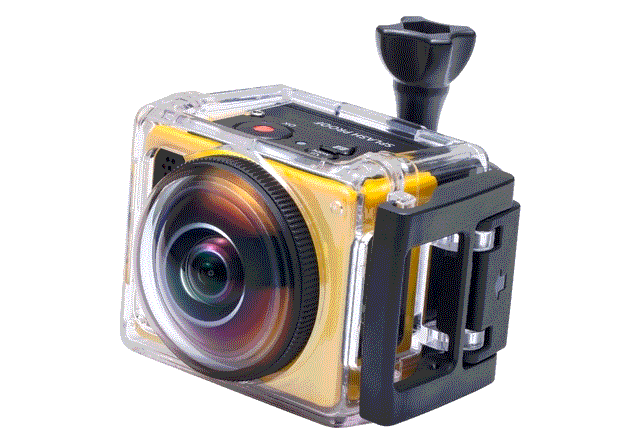 Kodak just announced its first action camera Kodak PixPro SP360, the action camera features 16 Megapixel sensor and records Full HD video… it covers a 360º field of view. So you get a 360 degree images and videos that can be viewed on companion app, you can download the app in Android and iOS devices.
The camera also features 10fps continuous shooting speed so you get high resolution still images without missing a frame, the SP360 also features a dustproof and waterproof case,
Below is a video of the SP360 partaking in some underwater action:

The Kodak SP360 action camera is now available to purchase from $349.