Finally the kodak is back and ready to announce a new Instamatic 15 Ultra, a M4/3 format based mirrorless camera, the camera will arrive with a 24-260mm f/2.4-5.3 lens.
Rumored Specification
The  Instamatic 15 will give you approx a 10Xoptical zoom and a large 5 " touch screen display unit on the rear side of the camera, the camera will also record Full HD videos, but the frame rate is limited upto 30fps only, users will get 8GB internal memory that can be further expended.
Design and Price
Apart form the core specification the upcoming smartcamera will also have a fancy LED GRID on the top right side of the front pannel,, the dimision of the upcoming camera is 132.3X84.2X22.6mm.
You have to pay approx $349 for the camera including the 10X optical zoom lens (kit lens), the announcement is expected on CES 2015.
See post related to Kodak Rumors,
---
It's not a first mirrorless camera from Kodak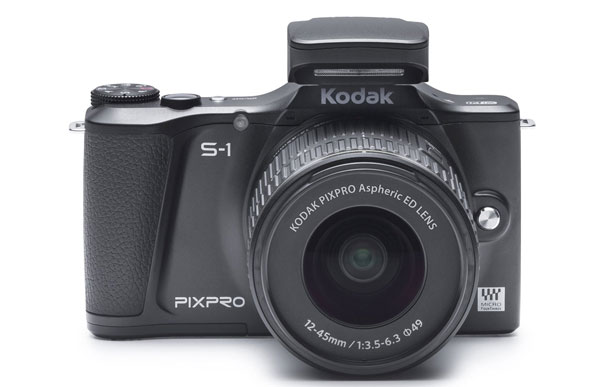 As we already know that few the upcoming Instamatic 15 Ultra is not the first mirrorless camera from Kodak, on Jan 14, 2014 Kodak announced its first Kodak S1 mirrorless camera, the camera features 16 million image pixels M4/3 format CMOS sensor, it also captures 1080p HD video and on the rear side we have a 3″ articulating LCD, the mirrorless S-1 camera also have wireless connectivity that allow you to share and download you file without any physical pain and at the end price is very aggressive compared to its competitors.
src-M4/3rumor