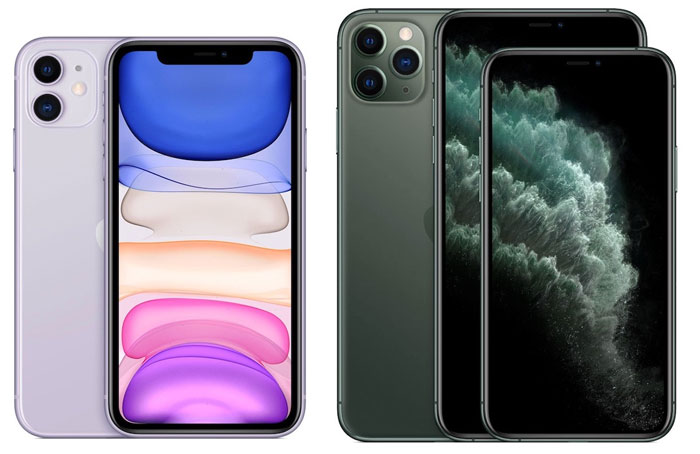 Being photographer, I always hate small sensor based smartphone cameras and never post any update related to them. I have seen samples of most of the smartphones today working on portrait mode with multiple camera modules resulting messy bokeh effect.
But iPhone 11 / Pro (iphone 11 is almost same as pro but missing the telephoto camera) slightly impressed me this time, it clearly shows how Artificial intelligence of these devices are improving with time. Now the bokeh lining is much improved and you want find any issues until u zoom it to 100% scale. So, if you are looking for social media shots or for small print, no issues you can do entire portrait session with the new iPhone 11.
But at the same time being a photographer these AI improvements doesn't satisfy me. Yes, we can use these smartphones for play purpose, but these smartphones do need more improvement to impress a portrait photographer.
Take a look at the portrait (with depth) sample captured by dpreview team
A Postcard Perfect / Instgram Image from iPhone 11
As you can see such a nice bokeh effect done the iPhone 11 camera modules and AI program, the blur effect is just awesome where we have solid lines but problem arises with subject hair. When you zoom it a bit you will notice absence of perfection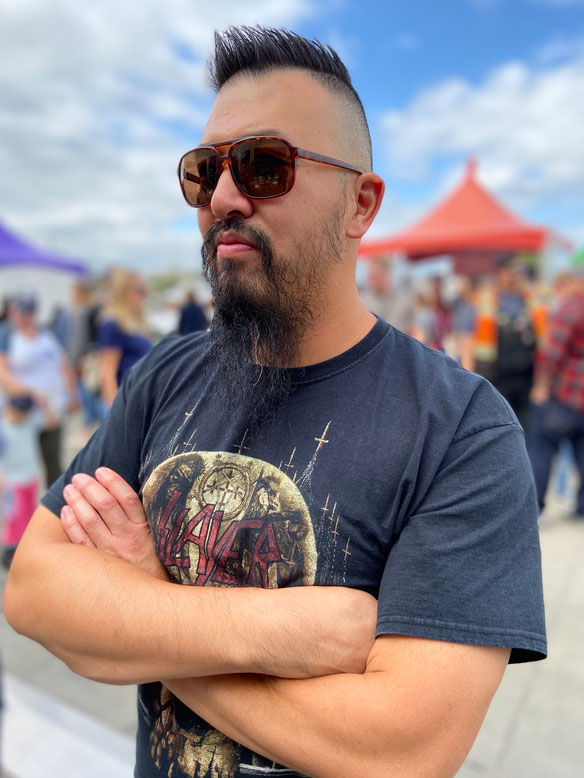 The need to improve AI a bit more to do it correctly – The devil is in the detail
As you can see when scaled at 100%, you can clearly notice after a point the AI fails to impress us. But, I do believe in near future when 100+ MP smartphones will arrive, they will work in more details to sort out these issues.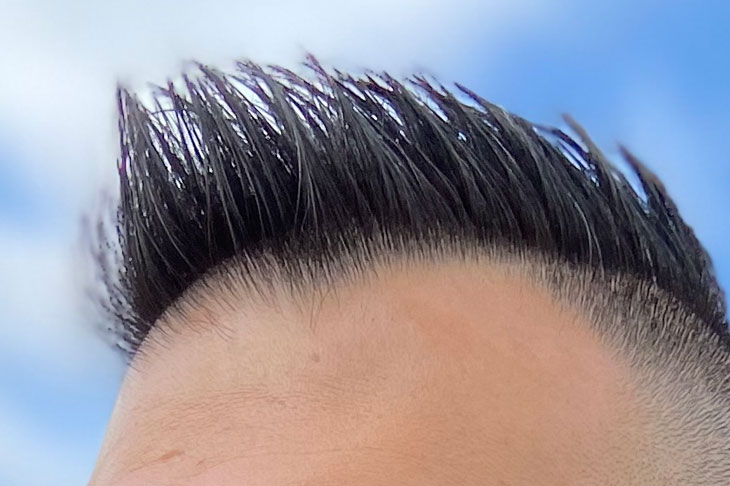 Decoding Official Samples of iPhone 11 Pro
The sample image you see below is taken from apple website captured via iphone 11 Pro model, it's the official sample image and of course one of the best portrait images I have ever seen captured from a smartphone with bokeh effect.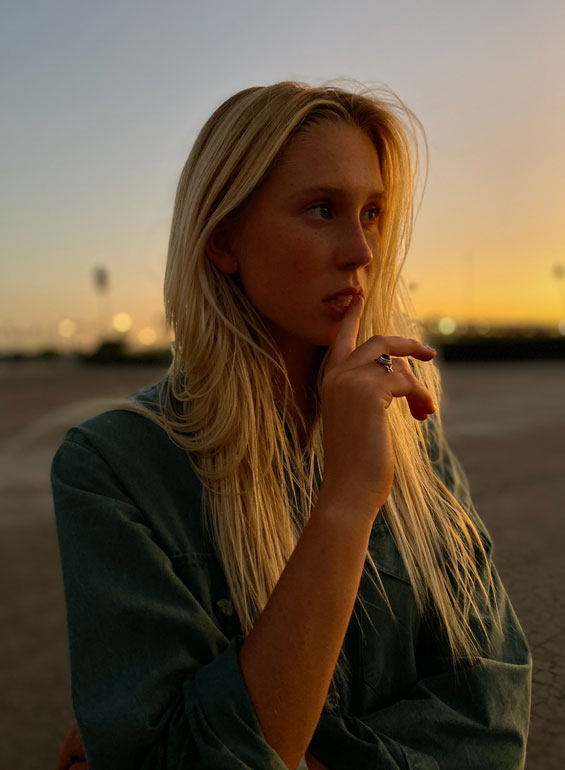 As they say  – The devil is in the detail
Let's anaylize the official sample image is photographer way. let's zoom it and see how accurate AI and depth sensor is when bokeh is applied to image.
As I say these images are perfect for sharing on social media websites and small print. But, you look at them professionally there are lot of issues, not only incorrect depth mapping or messy bokeh border line the Dynamic range is also very limited and you are not able to recover shadow details of the image.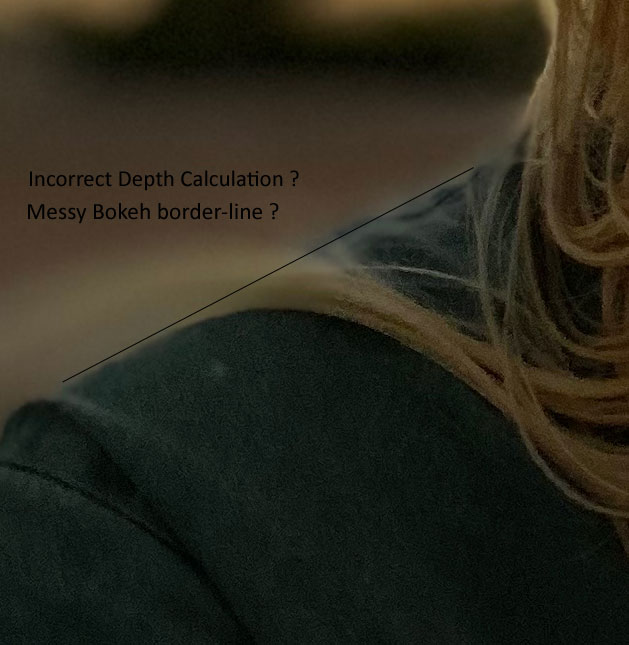 Just a example to show the incorrect depth calculation of iPhone 11  in the official sample images.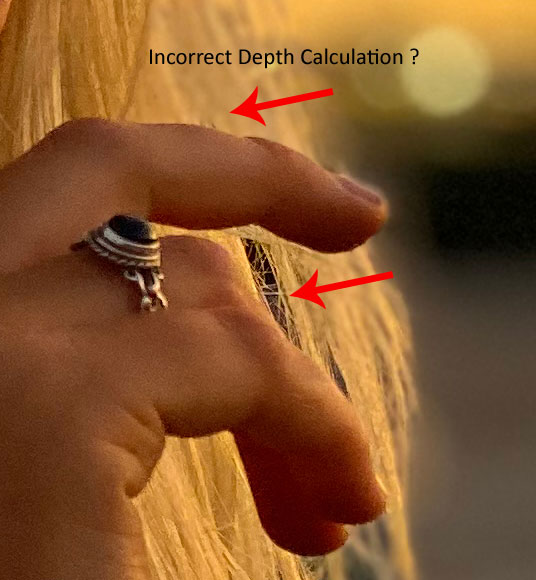 Thanks for reading this article, do share your thoughts in the comment section below.
Follow us for LIVE Updates
Get LIVE RUMORS –> FACEBOOK | TWITTER |  INSTAGRAM to to get live news
sources iphone 11 pro official sample image | dpreview iphone 11 sample images