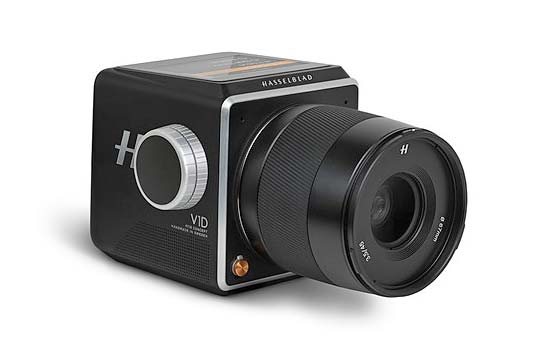 Medium format camera maker hasselblad showed us the details of the concept camera they are working on, it feature 75 megapixels square image sensor. The concept camera based on the legacy V film system. Hasselblad camera is coming with a bunch of modular accessories to customize the modular camera as they want.
The shape of the camera looks similar to popular V system camera and LCD panels, knobs, dials and handles to be arranged on the body as desired by the photographer. It's a highly customizable modular square sensor camera build by Hasselblad. So except the back of the camera everything is customizable.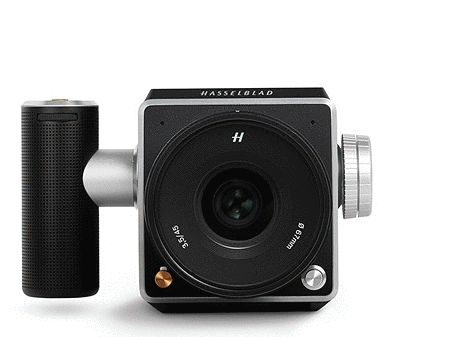 The V1D camera uses the lenses of X1D series. As you can see in the image camera is mounted with with XCD 45mm F3.5 lens. it is possible that an adapter will be released to allow V system lenses to be used as they can be on the H system.
Press Release
V1D 4116 Concept – an innovative concept study – back to square with Hasselblad
What happens when you combine the fundamental principles behind the classic Hasselblad cameras with cutting edge technology, modern production methods and contemporary design? The V1D 4116 Concept is a study created to explore the Hasselblad heritage to find new ways of designing innovative cameras for the future. Hasselblad's engineers and designers came up with a modular concept with a square format (75MP) inspired by the classic Hasselblad V Camera.
One of the fundamental principles behind the design of the V1D is the modular approach. Hasselblad has created a uniquely flexible platform for photographers to set up the camera to suit their specific needs.
The camera body is more or less a black box, carefully machined out of a solid block of aluminium, carrying fixings for modules on 4 sides. The top and the back surface can carry modules that cover the entire surface such as displays, viewfinders and holders for accessories. The left and right hand surfaces have round fixings for controls and grips. The photographer can choose where to place the display – or if needed it is possible to have two displays. Users can have a viewfinder on the top and a display at the back. The camera can be used with the robust, but generic grip or held like a classic V Camera to reach the exposure button in the front.
With the V1D being completely modular, left-handed photographers can also configure the camera perfectly for their needs, with the rotary dial controls for aperture and shutter speed placed on either the left or right hand side. All in all, there are many ways to personalise the V1D. The proportions of the body have been carefully developed to find the perfect blend between a modern product expression and the classic Hasselblad silhouette.