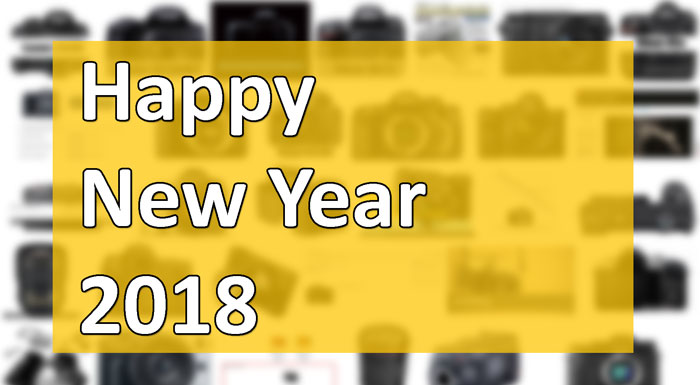 Happy New Year 2018 too all my readers and friends. We are reporting news and rumors for more than 8 years and we get lot of +ve energy when we read your comments and emails.
This year we are waiting for Canon and Nikon Fullframe Mirrorless. We are also waiting to see what Sony will give us in upcoming A7 III, A7S II and other RX series camera in 2018.
M4/3 camera makers are also doing very impressive job, the Olympus made possible to capture night images without tripod and ofcourse Panasonic GH5 is the best consumer cinema camera ever made. We have high hopes with Panasonic and at the same time we do expect the next GH series camera from Panasonic will going to offer 6K Video mode.
Do share your thoughts and what you want to see in 2018 from your fav camera maker.
We will do our hardwork to give you LIVE news and Rumors.